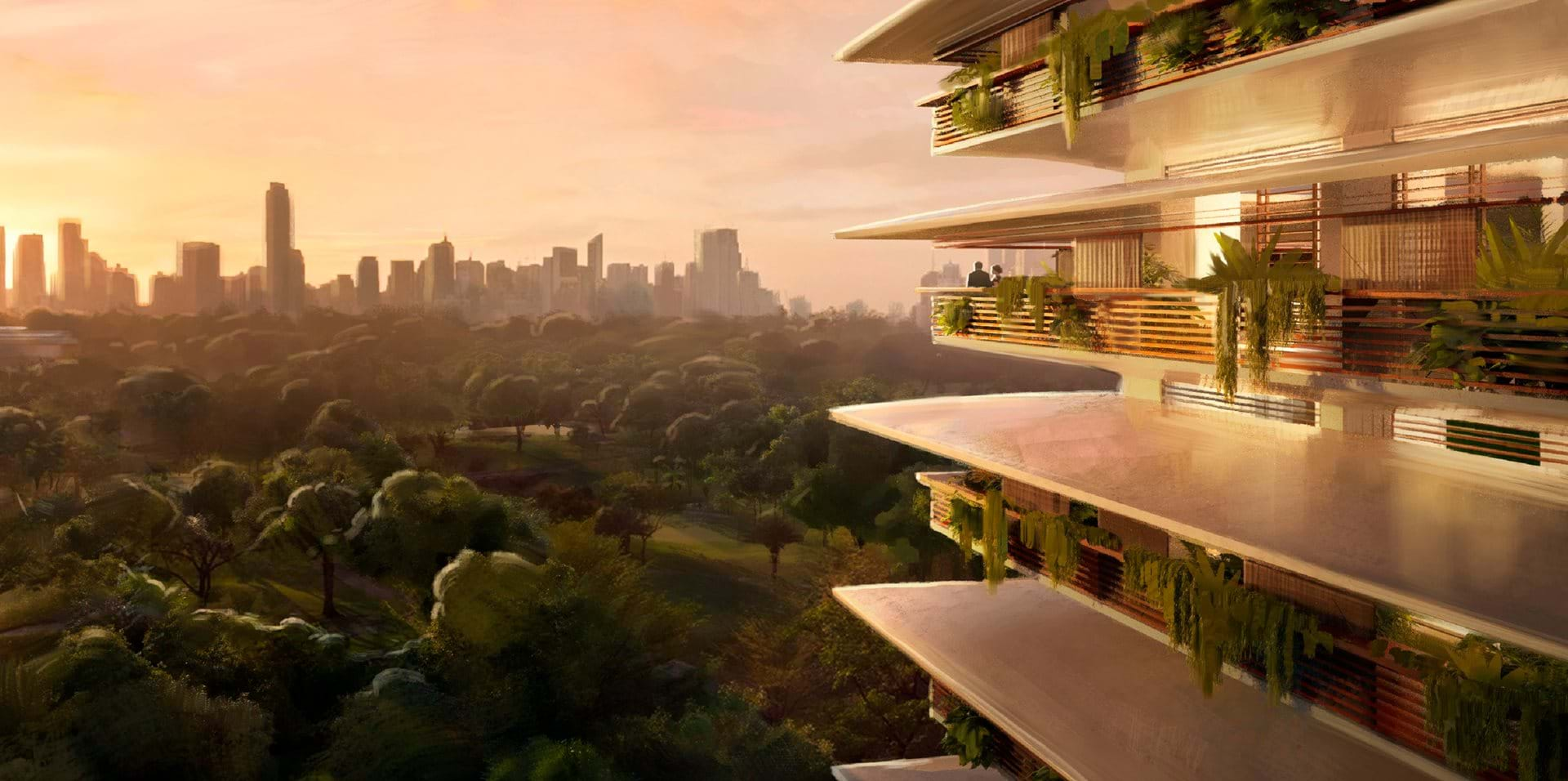 UK architect Foster + Partners has revealed its designs for the 45-storey BWDC Residential Tower in Manila.  
The development will contain 43,500 sq m of whole-floor apartments, each with a wraparound veranda offering 270° views of the Manila Golf & Country Club and the Manila Polo Club, a 60ha green lung in the centre of the city.
The project plans to use passive design strategies to combat the regions' tropical climate. These include roof overhangs to reducing solar glare and recessed clerestory windows to bring daylight into the flats.
The lifts are housed in a semi-detached external core, which allows for natural ventilation and daylighting to the lift lobbies.
A two-storey retail building at the site's edge provides visitors and the public with shaded arcade spaces.
Luke Fox, Foster + Partners' head of studio, said: "We wanted to create a luxury residential tower with unparalleled visual and spatial connections to Manila's central green spaces.
"The project also extends an adjacent park, providing the city with a new public amenity. The BWDC Residential Tower has been carefully designed to moderate the high temperatures and humidity of the region, delivering climate-responsive, comfortable spaces for living."