Narbo Via, a museum of Roman antiquities designed by London-based architect Foster + Partners, has opened in the town of Narbonne in southeastern France.
The museum is located on a podium on the bank of the Robine canal, and will contain permanent and temporary exhibition space, an education centre, an auditorium, a restaurant, a bookshop and research space.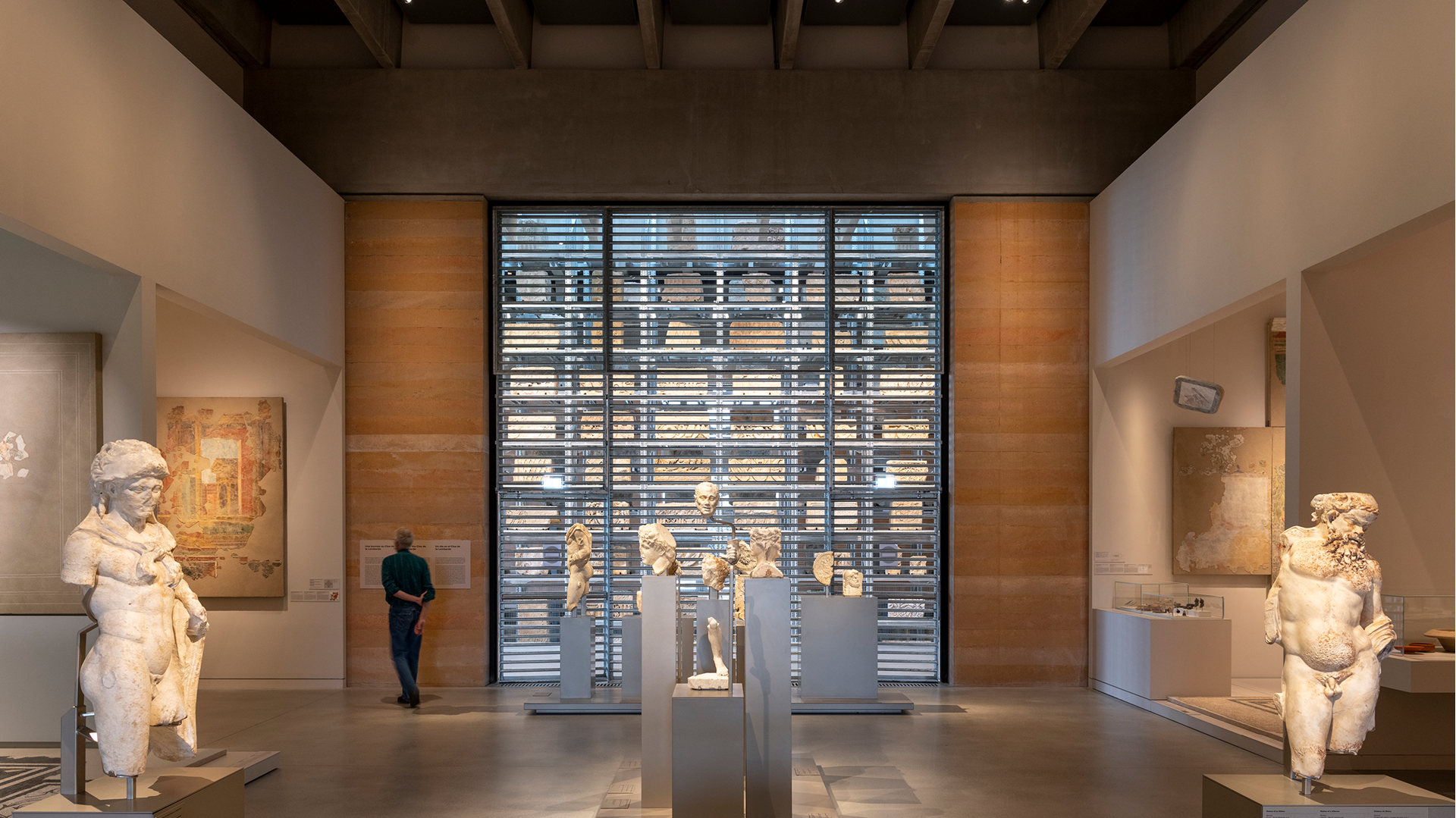 A natural stone wall running through the centre of the museum separates its public galleries from private restoration space. It will be topped by a concrete canopy, punctuated with light wells, that extends beyond the walls to create shade.
The landscaping is inspired by Roman courtyards and formal French gardens and includes an amphitheatre for performances.
Norman Foster, Foster + Partners' founder, said: "Our work on Narbo Via extends a long relationship between the Foster studio and the south of France. The arts are vital to the life of a city and a cultural building has the potential to reinvent and regenerate its 'sense of place', to break down physical and social barriers.
Among the architect's previous work in the region is the Millau Viaduct, completed in 2004, which has become a familiar landmark on the autoroute from Clermont-Ferrand to Béziers across the Massif Central.
Spencer de Grey, Foster + Partners' head of design, said: "Roman Narbonne was a proud port city along the Mediterranean, and remains a place of significant historical importance. The Narbo Via project, therefore, involved the deft navigation of archaeology and ancient history in a contemporary context.
"Our approach has been to create a simple yet flexible architectural language, one imbued with a sense of monumentality and links to history and culture – essential for this museum of 'living' antiquity."