Images have been released of Foster + Partners' masterplan for One Beverly Hills, the redevelopment of a 7ha site in the northwest Los Angeles suburb for developers Alagem Capital Group and Cain International.
The $2bn plan is to build two residential towers and a hotel, with the spaces between landscaped by local landscape architect Rios.
Norman Foster, the founder of Foster + Partners, said the design was inspired by Beverly Hills' origins as an oasis in the arid south Californian landscape.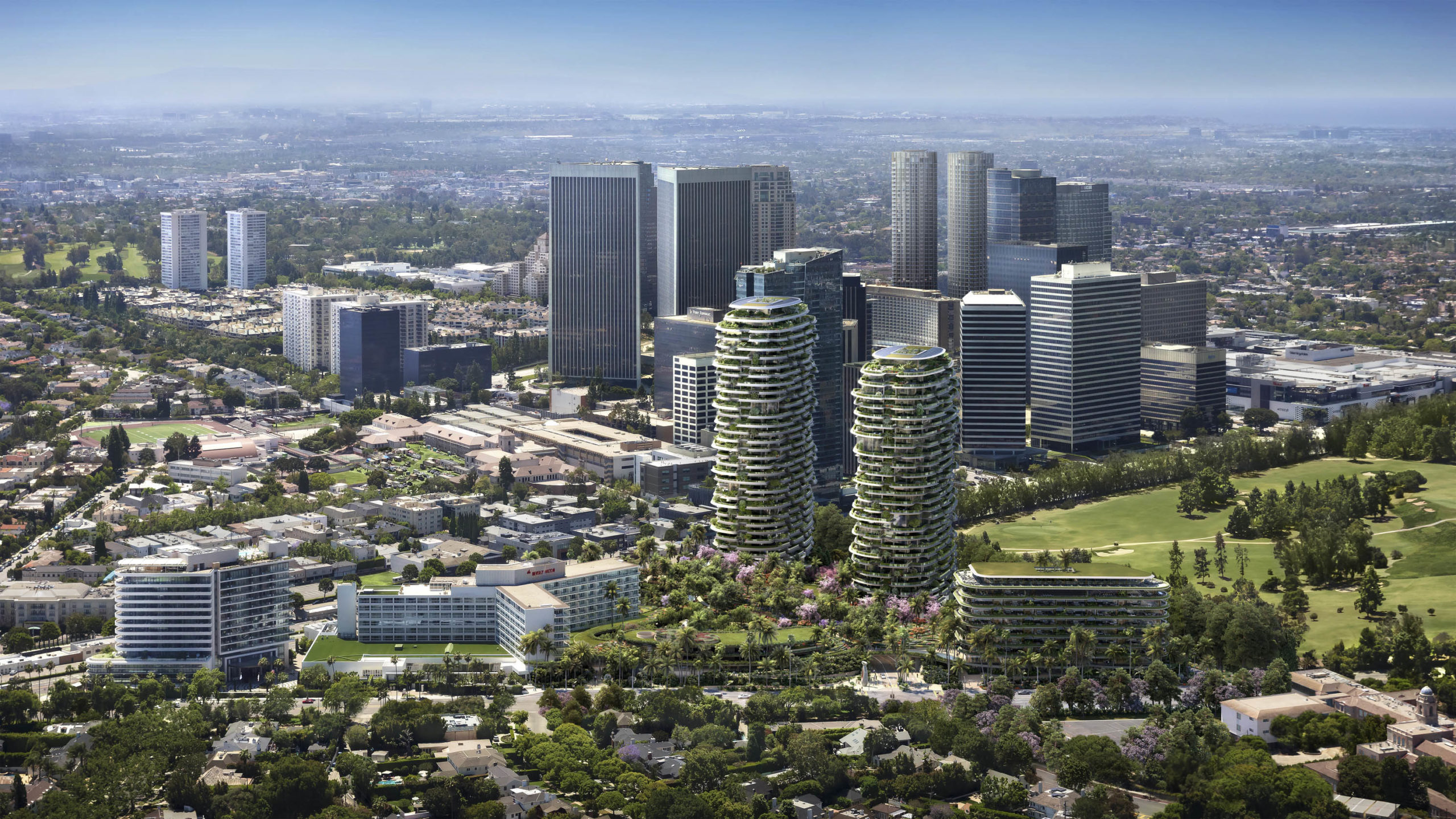 The development aims to be a new oasis in Los Angeles
He said the idea was to "create an organic architecture that merges with landscape, a large part of which is publicly accessible, creating a shared resource for the city".
The site is presently home to the Waldorf Astoria Beverly Hills and Beverly Hilton hotels, which will be converted to make the Santa Monica building' and the Gardens Building – two condos totalling 303 apartments. Â 
The hotel will be a new, 10-storey building, and there will also be a four-storey mini-shopping mall. The buildings will be surrounded by lush landscaping irrigated by recycled greywater.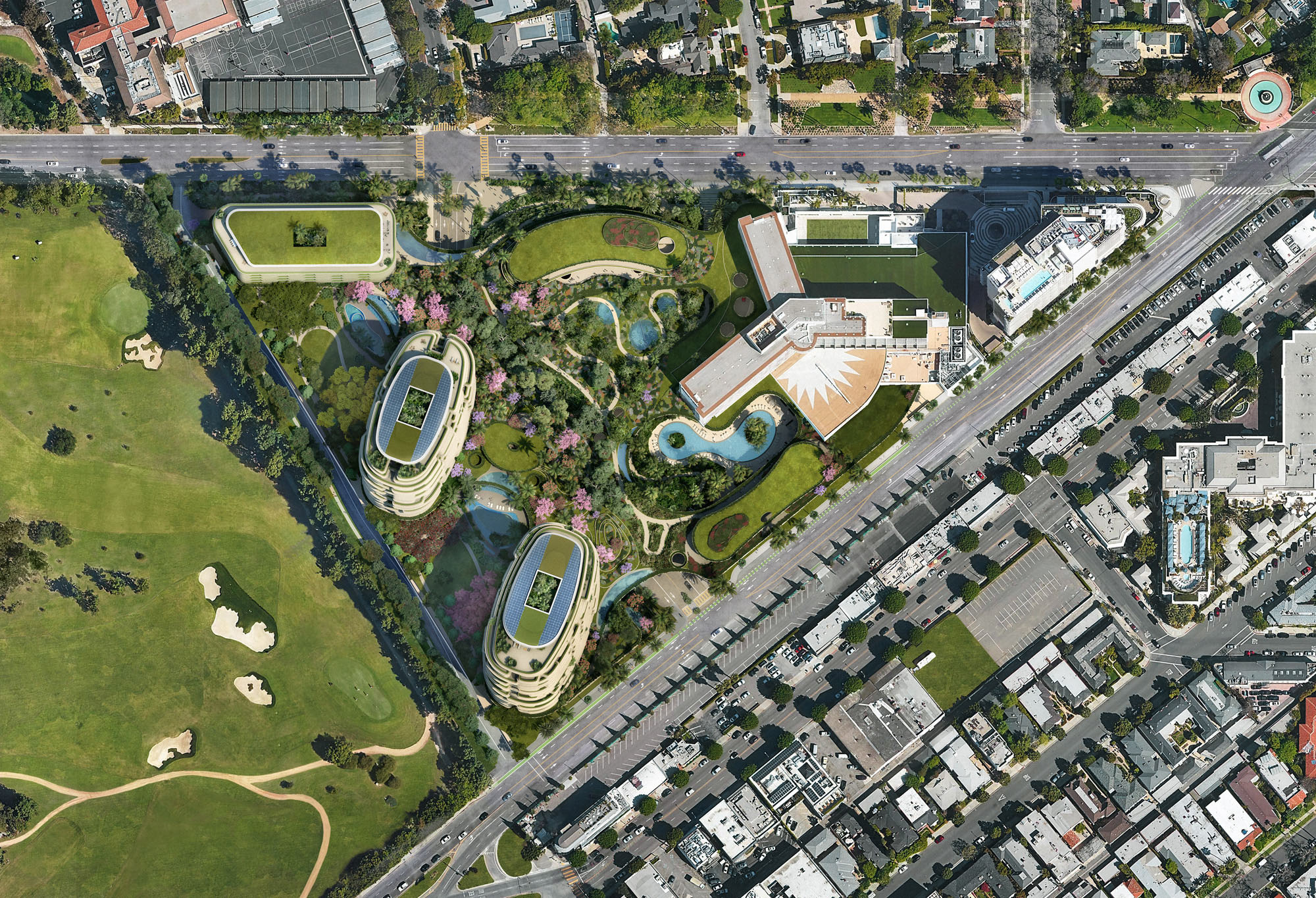 The triangular site is bounded by Wilshire and Santa Monica boulevards
Other features are 1.2ha of botanical gardens and sculpture gardens, with pathways and extensive landscaping around water features. There will also be underground parking for 1,900 cars.
The developers aim to begin construction by late 2021 and complete the project by 2024.
Gensler is acting as executive architect on the project.
Yop image: Rios' landscaping design contains 300 plant species. All renderings DBOX for Alagem Capital Group
Further reading: