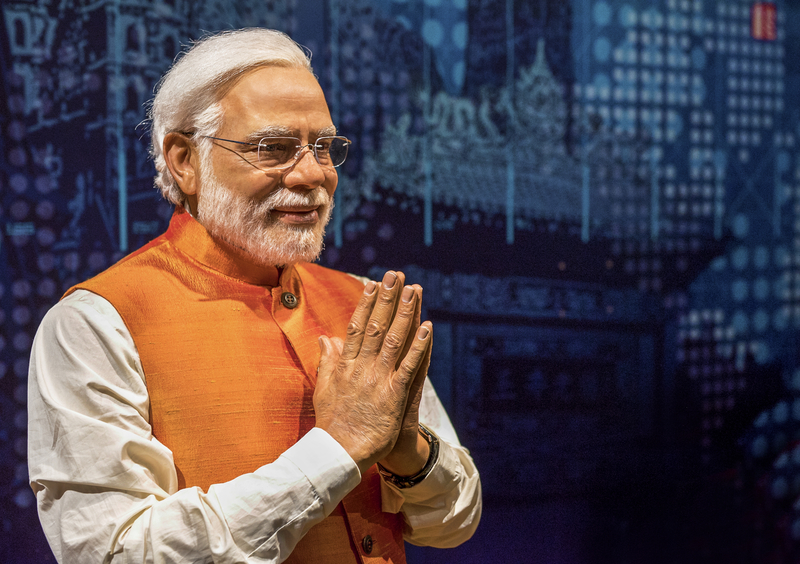 Germany and India yesterday signed agreements that will transfer €10bn in support for sustainable energy generation by 2030.
The accords, signed by Prime Minister Narendra Modi during a state visit to Berlin, are being seen as a move to increase Indian backing for the West's tough line towards Russia over the war in Ukraine.
The agreements include German technical assistance for renewable energy, nuclear research and hydrogen projects. RK Singh, India's energy minister, and Robert Habeck, Germany's minister for economic affairs and climate change, signed the joint declaration virtually.
Although India's per capita carbon emissions are relatively low – about 13% of the US' – future industrial growth is likely to make India a major contributor to greenhouse gases. The drive to install renewable energy systems is an effort to forestall that development.
Christoph Bals, policy director of environmental group Germanwatch, told Associated Press that India was a "swing state" for efforts to tackle climate change. He said: "Accelerating the energy transition there is a vital contribution to staying within the 1.5°C limit." He urged other members of the G7 to reach similar agreements.
Coinciding with the signing of the accords, Modi's government announced a national green hydrogen policy and a target of producing 5 million tonnes a year by 2030. The strategy will involve tax breaks and the use of state-owned land to set up solar-powered plants. However, the technology is still in its early stages, and it is expected to take around five years for the Indian industry to enter commercial operations.
Although renewables account for almost 40% of India's installed capacity, it remains the world's third largest importer of crude oil after China and the US. The use of energy storage technologies, such as hydrogen, are seen as essential to bringing the renewables sector to maturity and reducing the country's reliance on fossil fuel.