Global formwork and scaffolding manufacturer Peri is creating Germany's first 3D printed house in Beckum, in the federal state of North Rhine-Westphalia. 
Peri says the 160-sq-m, two-storey building proves that the 3D construction printing technique is ready for the residential construction market.
The demonstration project received €200,000 from North Rhine-Westphalia state, which has prioritised 3D printing as the way forward for house building.
"This makes North Rhine-Westphalia a pioneer for Germany," said local government minister Ina Scharrenbach yesterday.
"Not tomorrow, not some day, but today," she said, adding, "Further projects are in the printing loop."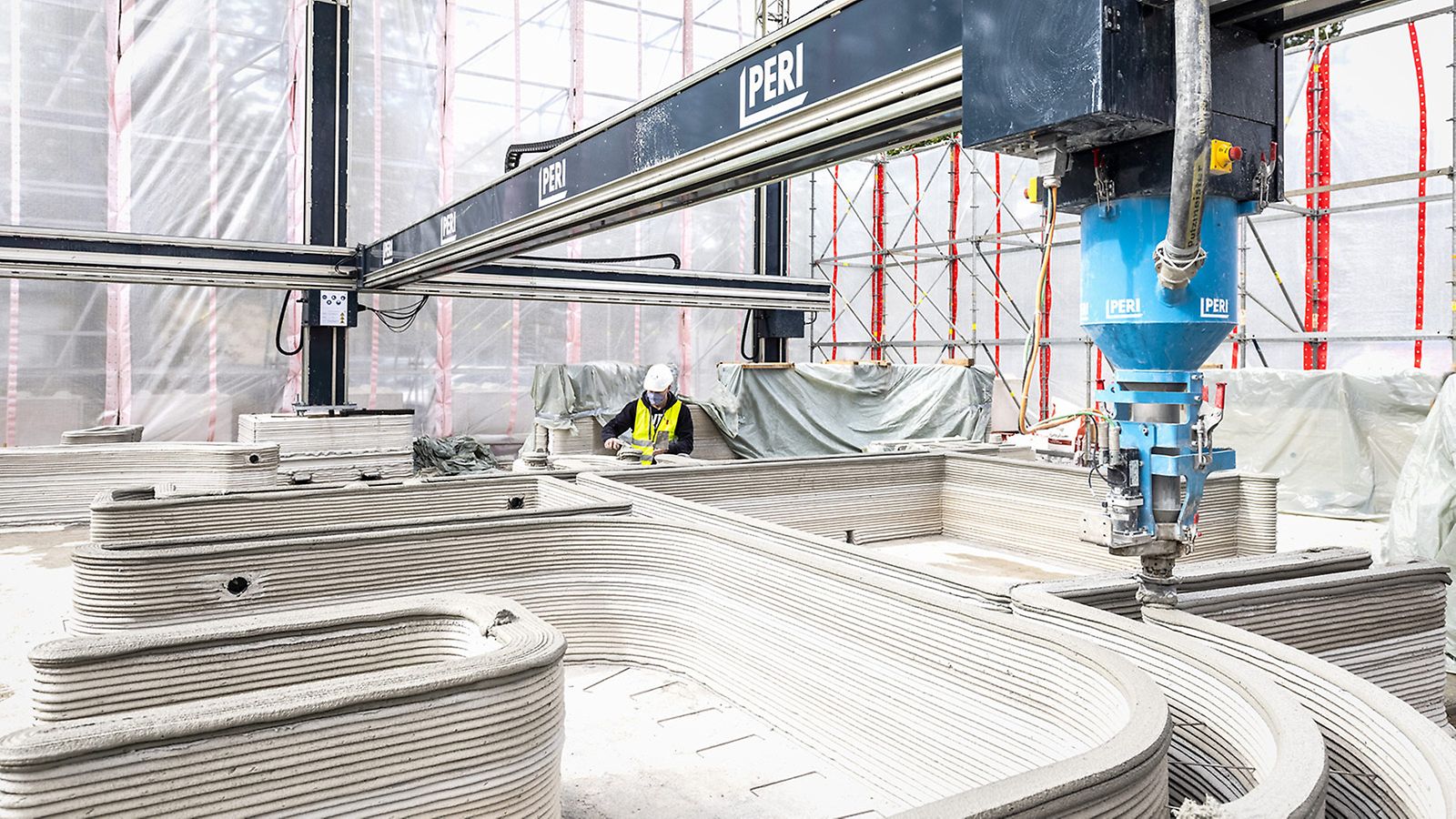 On site in Beckum. Cobod's BOD2 can print a square metre of double-skin wall in five minutes (Peri)
Approvals in the bag
The building consists of triple-skin cavity walls filled with an insulating compound. 
It received all regulatory approvals with help from the Technical University of Munich and engineers Schießl Gehlen Sodeikat.
Design was by Beckum-based Mense-Korte ingenieure+architekten, which praised the freedom afforded by printing.
"With conventional construction methods, this would only be possible at great financial cost," said Waldemar Korte, partner at Mense-Korte. 
The client is Hous3Druck, a design firm in Beckum.
HeidelbergCement subsidiary, Italcementi, created the cementitious material, called "i.tech 3D", specifically for 3D printing.
Canny investment
Peri is using the BOD2 printer made by Danish manufacturer Cobod, in which Peri acquired a minority stake two years ago.
It is a gantry printer, allowing the print head to move along three axes supported by a frame. 
Peri's finance and organisation director Dr Fabian Kracht congratulated his company for investing in pioneering start-ups like Cobod. "The success story in Beckum is validation that we have taken the right approach," he said.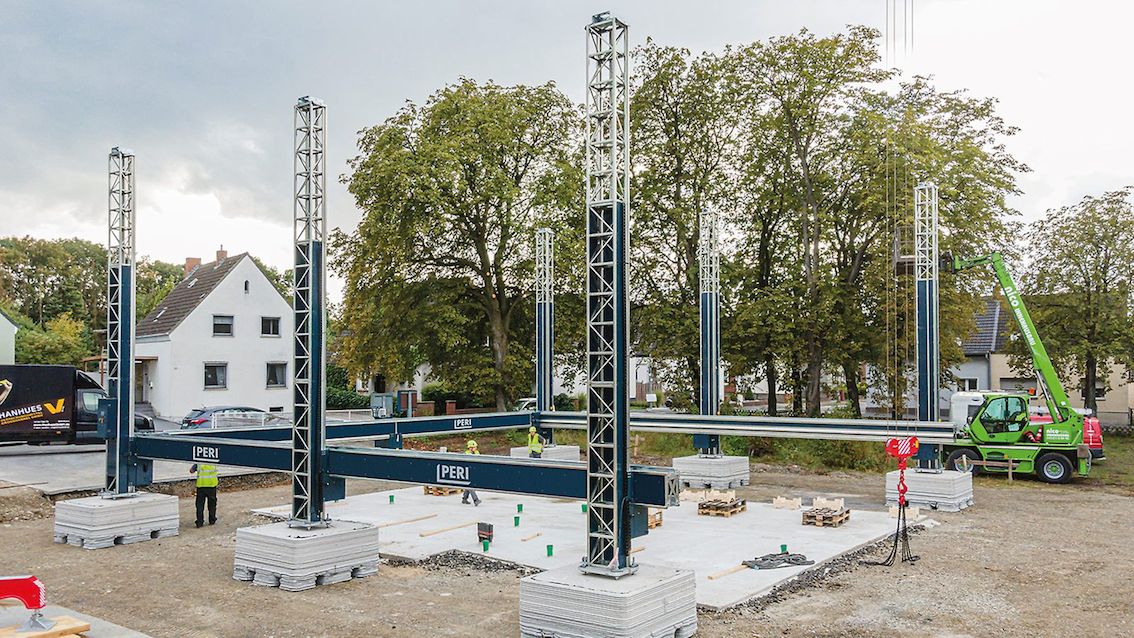 Mounted on this gantry, the BOD2 print head can move along three axes (Peri)
How it works
Operated by two people, the BOD2 follows the house's design, leaving gaps for pipes and services.
Manual work, such as pipe installation, can proceed while it is printing, according to Peri.
A camera monitors the print head and the cementitious layers as they are extruded.
Peri says that with a linear print speed of a meter a second, the BOD2 is the fastest printer on the market. It can print a square metre of double-skin wall in five minutes.
Market-ready
Peri believes printing will take its place in German residential construction. It said other projects are now being drawn up.
"3D construction printing fundamentally changes the way we build and the process of residential construction," said Leonhard Braig, the company's production and supply chain director, adding that the Beckum house was good practice and that costs would come down with more experience. 
Top image: Render of the 160 sq m house in Beckum, by Menske-Korte ingenieure+architekten
Further reading: