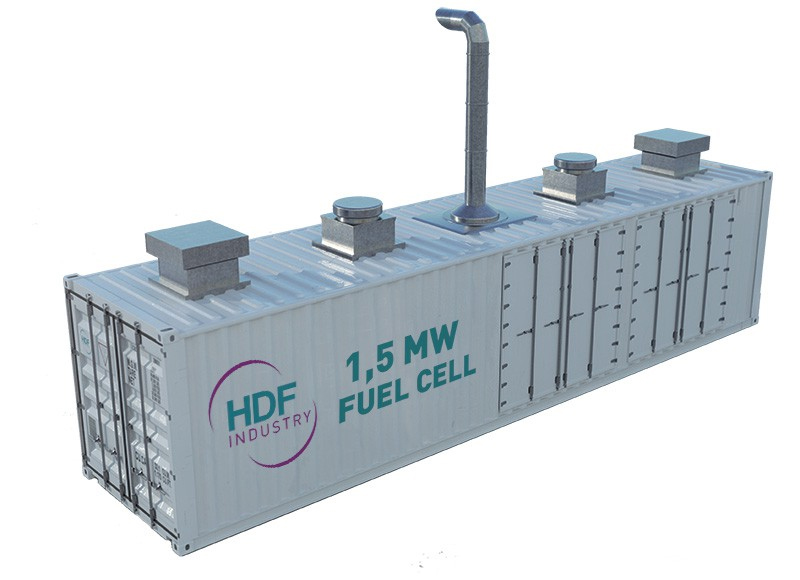 Hydrogene De France (HDF Energy) has begun work on the world's first high-power hydrogen fuel cell factory on the site of a former Ford plant in Blanquefort near Bordeaux.
It will supply the cells to the shipbuilding, rail, and power generation sectors.
The company said it has already signed strategic partnerships involving hydrogen-powered freight locomotives, large vessel propulsion, and auxiliary power systems.
The 7,000-sq-m building will be finished before the end of the year and will serve as the company's new headquarters.
When production begins in 2024, it will make 1.5MW cells before gradually ramping their unit capacity up to 10MW.
Some 80% of the cells will be exported, if all goes to plan.
The company says production capacity will reach 100MW of cells a year, creating 100 direct jobs.
HDF Energy also signed a memorandum of understanding with Teréga Solutions, the renewable arm of gas transport company Teréga, and hydrogen mobility company Hype to develop green hydrogen filling stations.
The company has applied to the European Commission to have its scheme recognised as an Important Project of Common European Interest, which will attract EU funding. If approved, it hopes to expand the plant into a gigafactory, generating over 500 jobs.