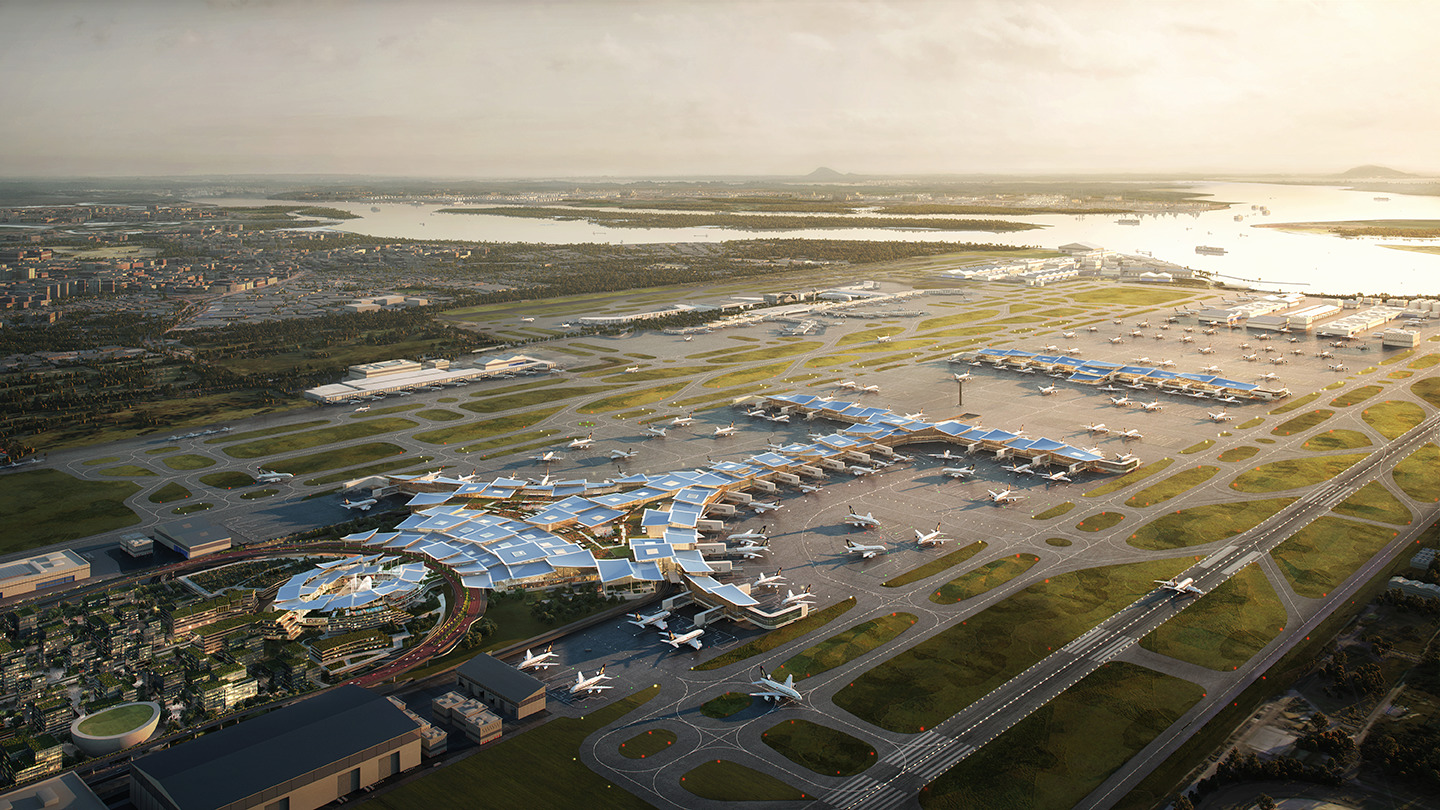 Work will restart on Terminal 5 at Singapore's Changi Airport following its 2020 postponement as a result of the Covid-19 pandemic, according to UK architect Heatherwick Studio.
The terminal is being designed by Heatherwick and American firm Kohn Pedersen Fox (KPF). The two say they have adapted their plans to create an "airport as a city". This means that the terminal will now contain a series of neighbourhoods, ranging from small and intimate to large and expansive, each with its own atmosphere and experience.
The plans for airport were announced by Lee Hsien Loong, Singapore's prime minister, in his annual National Day Rally address on 21 August.
Lee said: "When completed in the mid-2030s, T5 will show the world the kind of place Singapore is and will be a place that all Singaporeans can take pride in and enjoy.
"Our decisions to press on with Changi T5 sends a strong and clear signal to the world that Singapore is emerging stronger from the pandemic, and charging full steam ahead."
Heatherwick Studio and KPF are part of Terminal 5's master builder consultants, along with local firm Architects 61, engineers Arup, Mott McDonald and Surbana, with DP Architects as the retail and commercial designer.
Thomas Heatherwick commented: "Our intention is to redefine what an airport terminal can be. Most airports aren't great places to spend time but Changi has always been different. Rather than making a single vast monolith on the outskirts of a city for the exclusive use of travellers, our plan is to create a social space that people living in the city are excited to visit.
"We want to break away from the typical airport experience that you find remorselessly copied around the world and instead offer a human and homely collection of spaces filled with activity and daylight for travellers and Singaporeans alike."