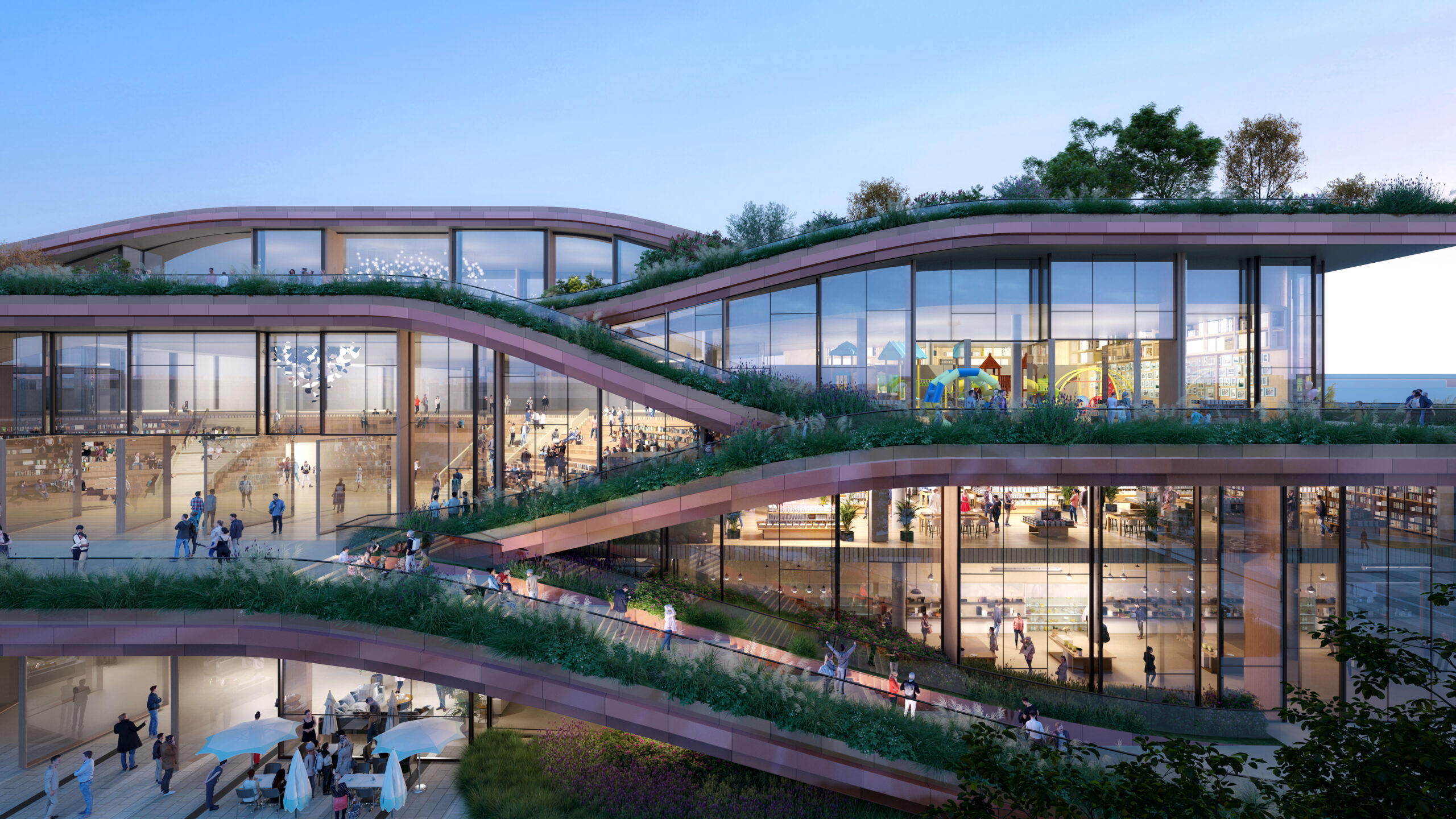 UK-headquartered architect Heatherwick Studio has designed a community library for Howard County Libraries in Maryland, USA with a focus on wellbeing and diversity.
Located on the central promenade of the planned community of Columbia, the five-storey library will contain a double-storey atrium, working spaces, children's areas, a makers' lab, a teaching kitchen, and a café.
A series of cascading staircases with greenery weave across the façade, which will blend into the surrounding lakefront and public park.
Stuart Wood, Heatherwick Studio partner, said: "Columbia has always been driven by a socially radical vision. This legacy inspired us to evolve the traditional library beyond books and into a new type of community centre for broader learning and social exchange.
"A walkable, planted building that emerges from the lakeside landscape will house an amphitheatre for events, play areas and light filled rooms designed for working and learning anything from cooking to IT. This will be the community centre everyone in Howard County deserves."
Construction on the project is due to begin in 2024, with the library due to open in 2027.