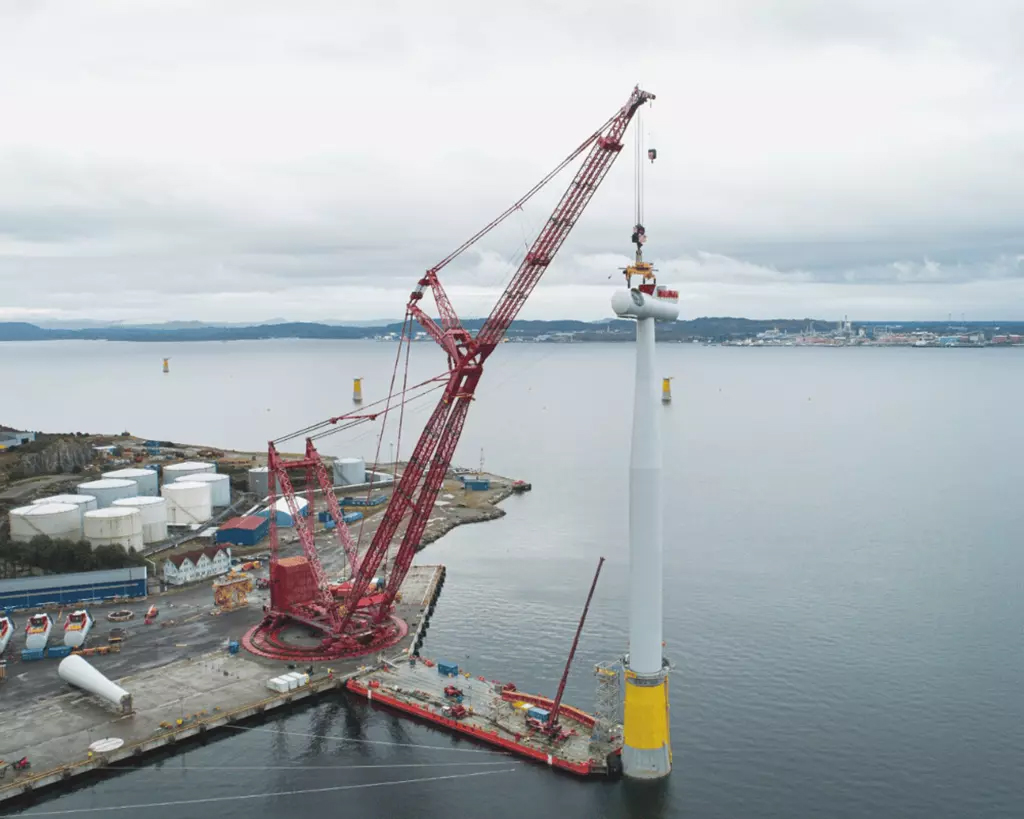 Dutch conglomerate SHV is exploring a possible divestment of Mammoet, its heavy lift subsidiary.
SHV has eight main groups operating in sectors such as engineering, transport, retail, oil, food, and financial services.
According to a statement from Mammoet, SHV has concluded that supporting all eight groups simultaneously is not the best way to realise the company's potential.
The statement says SHV "is devoted" to finding an owner committed to making the required investments, employing Mammoet's people to their full potential, and fostering the "entrepreneurial spirit that so much defines the global leader in heavy lifting and transport".
Mammoet sees its future growth in the global energy transition, in particular offshore wind.
To this end, the company has begun assembling the world's largest electric crane, with a lifting capacity of 6,000 tonnes. This will be used to install the new generation of 20MW wind turbines.
Jeroen Drost, the chief executive of SHV, commented: "The decision to potentially divest Mammoet has not been taken lightly. They have been a valued member of the SHV Family for many years and it is with regret that we have to let them go.
"What is now most important for SHV is to make sure we find a new owner that is committed in supporting Mammoet and our colleagues in this next step. We all strongly feel this obligation and will be part of every decision in the process."
Paul van Gelder, his counterpart at Mammoet, added: "As the global market leader we have demonstrated to be flexible. We've made a shift from an oil and gas dominated order book to a diversified revenue coming from multiple sectors like nuclear, infrastructure and renewable energy.
"This diversification and several improvement programmes have resulted in strong sales growth and increased profitability over the past five years. SHV has been a great owner of Mammoet and helped us in realising our strategic goals. I'm convinced that we will be able to continue delivering outstanding results under a new owner, backing up our strategy to create a sustainable future for our company and planet."