Dutch heavy-lift specialist Mammoet flexed its muscle to help replace a century-old railway bridge over the Danube in Linz, Austria with an 8,400 tonne structure that combines road and rail.
The project to install one of Austria's heaviest bridges in recent years involved getting the sections onto barges to float them into place for steel fabricator MCE, a subsidiary of Austrian engineer Habau Group.
The bridge sections were floated into the Danube …
Needing to be moved were two main sections – each 100m long and weighing around 2,800 tonnes – that had been assembled on the riverside.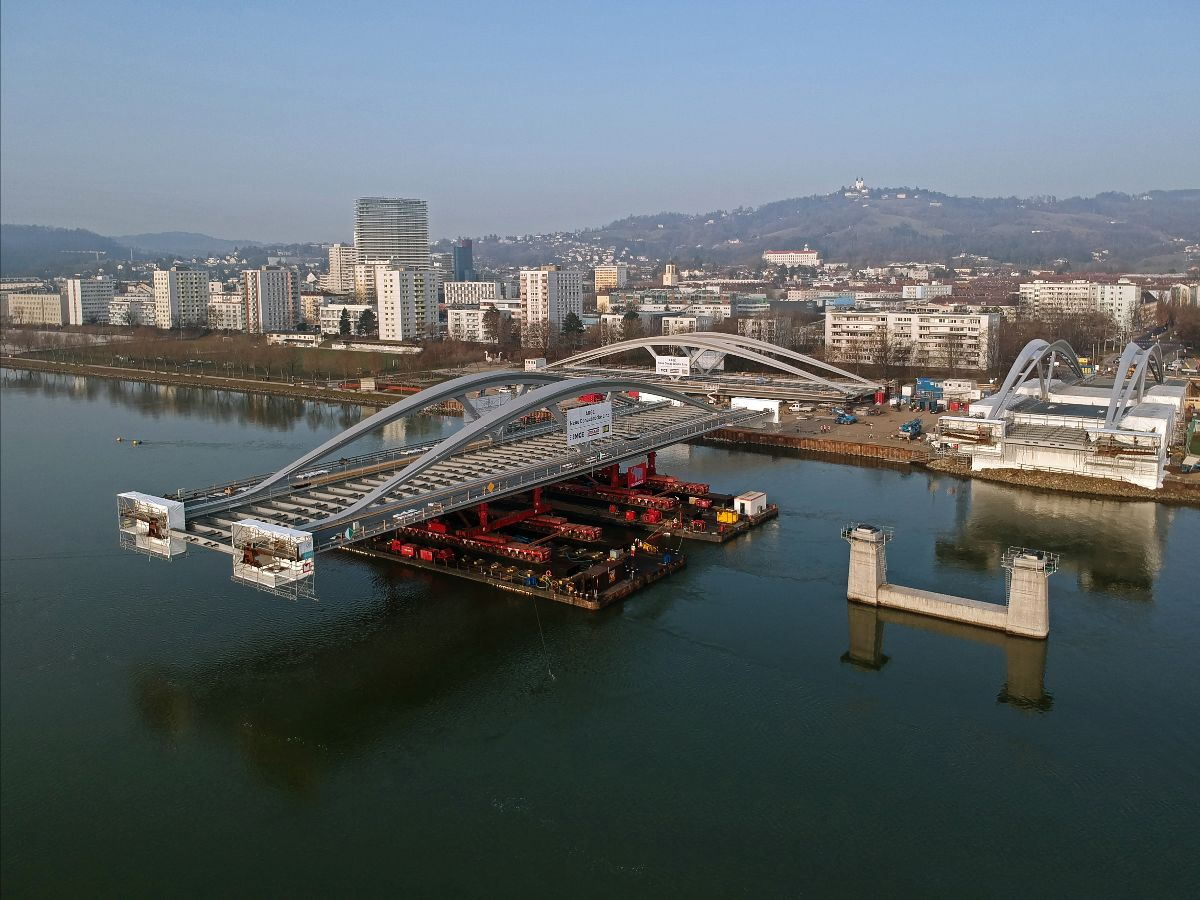 … rotated …
Over 11 days, Mammoet lifted them with four of its Mega Jack 800s and used 120-axle self-propelled modular transporters to shift them onto the barges that would position them above the bridge's foundations.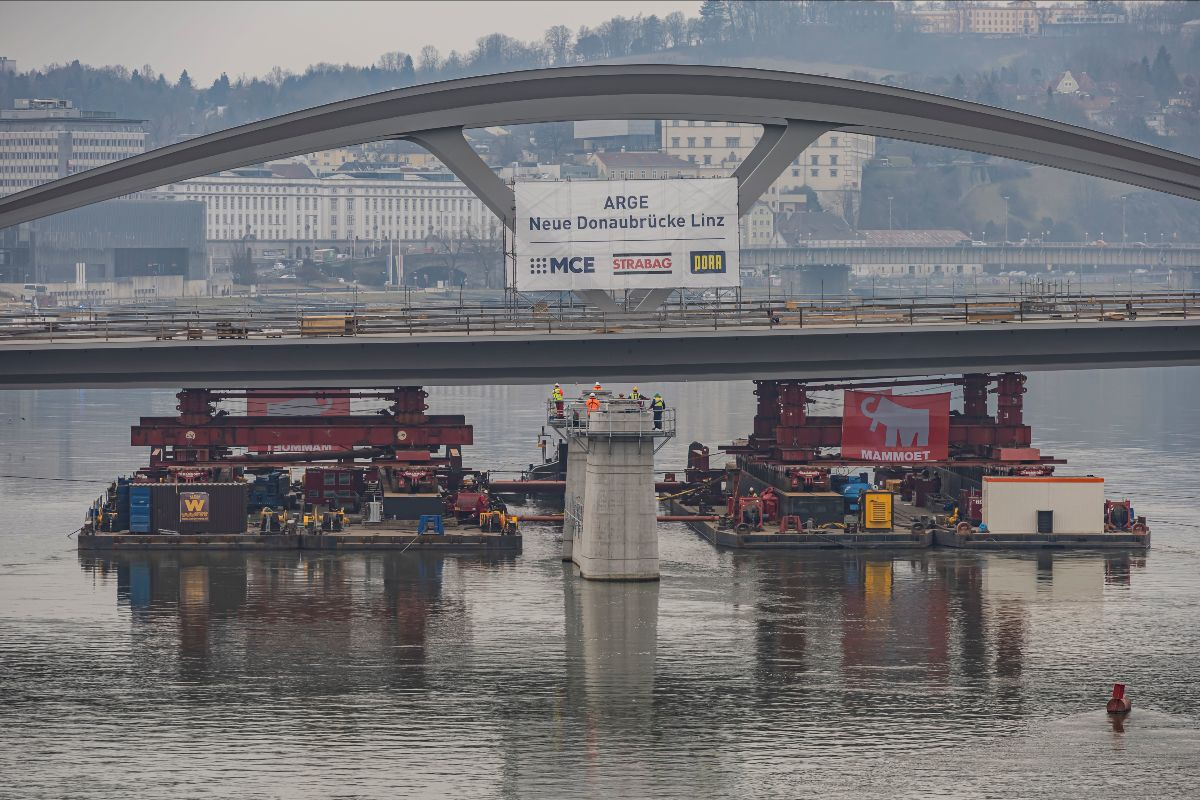 … and lowered into position on the bridge's piers
Four barges were lashed together to form a single vessel. The bridge sections were then moved to their final positions and lowered onto the bridge piers.
The company commented: "Due to precise planning and excellent cooperation, both bridge segments were safely floated in and installed, and the Danube could be re-opened ahead of schedule several times.
"The bridge is expected to be completed in October and, as a key project, will greatly relieve urban traffic in Linz in the future."
 
Top image: The bridge sections were moved by self-propelled transports to the four lashed-together barges (Mammoet)
Further reading: