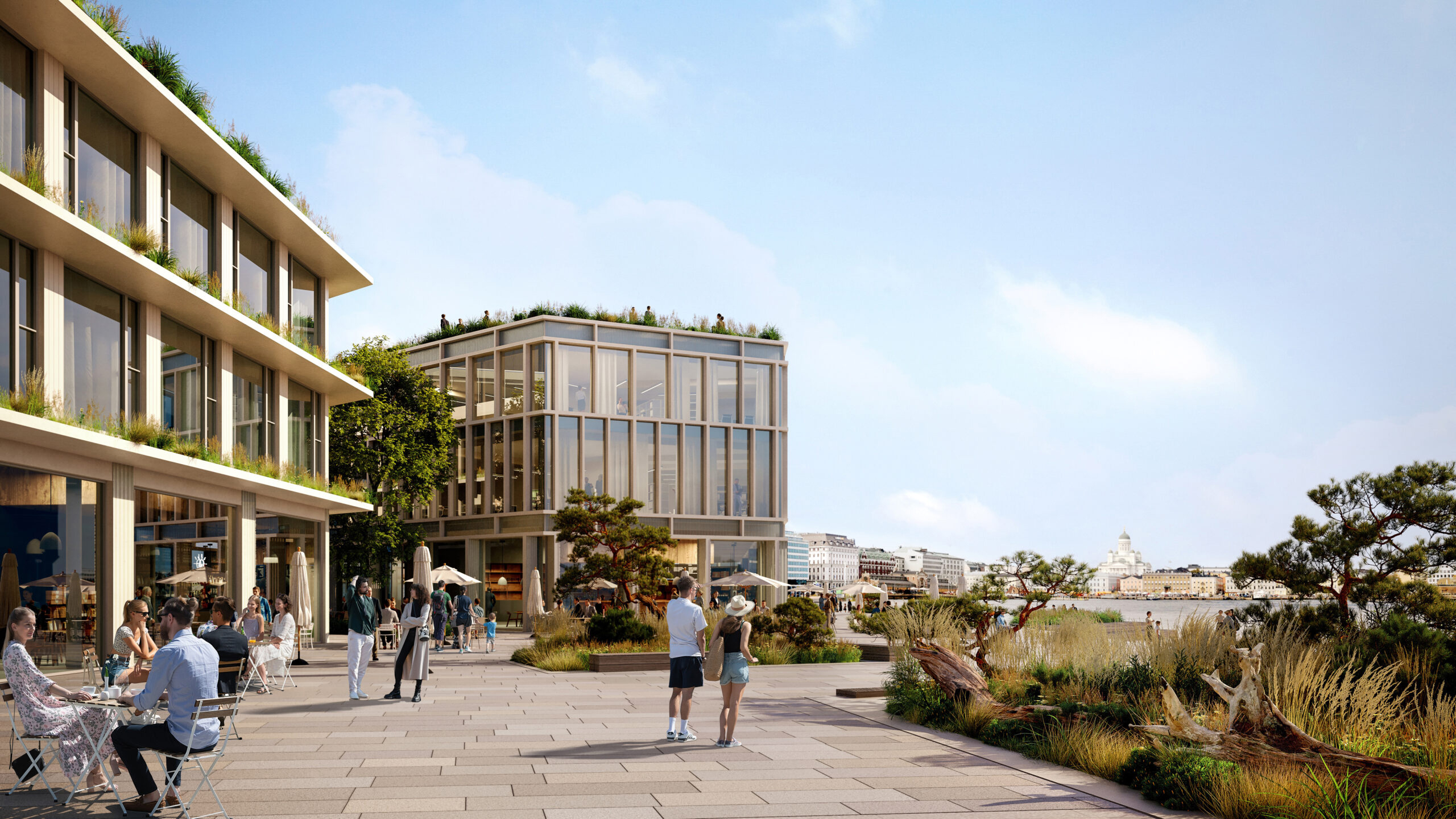 The government of Helsinki has announced the winners of a competition to create a "new cultural heart" in the Finnish capital.
The plan is to turn more than 8ha of the industrial South Harbour district, called Makasiiniranta, into a leisure destination anchored by an architecture and design museum.
The victor from a shortlist of four was the Gran Consortium, led by local K2S Architects and Gothenburg-based White Arkitekter, together with Swedish property consultant Niam, Danish engineer Ramboll and Finnish project manager Rakennuttajatoimisto HTJ.
The team won with its Saaret ("Islands") concept, which it describes as an interconnection of built and public spaces offering views across to the city, the Uspenski Cathedral and the waterfront.
They offered to improve Makasiiniranta's environment with biodiverse habitats like rooftop hives and vegetable and herb gardens.
A multidisciplinary jury was impressed by Gran's "ingenious urban morphology of city sightlines" as well as "the respectful treatment addressing both the historical values and cultural environment of the area".
Redrik Källström, lead architect for White, commented: "Helsinki's goal is to become climate-neutral, and the task was therefore to base the plan on climate-smart and sustainable building methods. This, along with other aspects such as integrating new buildings into the historical context and developing proposals for the future of protected buildings, has been an important and exciting part of the work."
Juhana Vartiainen, the mayor of Helsinki, added that the council's main goal was to turn the area into a recreation destination. He said: "The restaurant, commercial and office premises and the hotel included in the new construction and the cultural venues planned for the protected Satamatalo and Olympia Terminal buildings will make the area attractive. Similarly, the New Museum of Architecture and Design to be built in Makasiiniranta will attract even more locals and visitors to the area."
The museum, which is to be the subject of a separate competition, will combine two existing buildings: the Museum of Finnish Architecture and the Design Museum.
The Gran Consortium was awarded a €100,000 prize for its entry. The second prize of €70,000 was awarded to joint runners up by Aalto Development and the South Harbour Group.