Swiss architect Herzog & de Meuron has unveiled a design for the Paketposthalle (Parcel Post Hall) area in Munich, after completing an urban study for the neighbourhood.
The 87,000 sq m district contain a mixture of business, residential, social and cultural spaces, and will be centred around the 19,000 sq m Paketposthalle building, which dates from the 1960s.
Herzog & de Meuron's masterplan includes the construction of two 155m-high towers influenced by the Paketposthalle's geometric roof.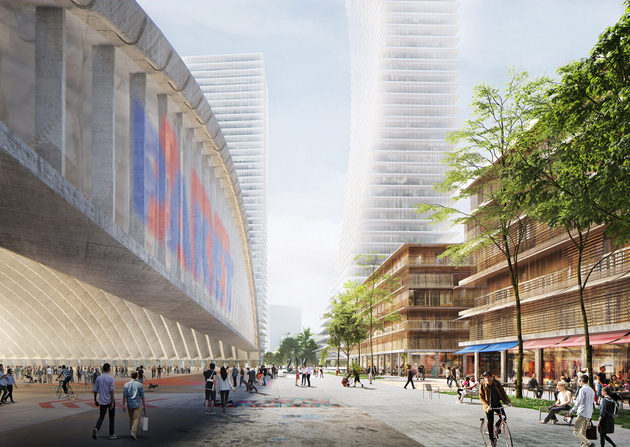 Jacques Herzog said: "The Paketposthalle is an extraordinary example of engineering, which will be open to guests and the residents of Munich in its new function as a place of culture and encounter.
"It will become the nucleus of a new, dense and mixed neighbourhood like the one in the centre of the city."
The Paketposthalle will continue to be used as postal facility until 2023. A development plan will be created in the interim.
Earlier this year, Herzog & de Meuron's 180m-tall "Triangle Tower" was approved for Paris, the firm unveiled its final design of the 28,000 sq m Vancouver Art Gallery and created a "hovering" building for the University of Zurich.
Images courtesy of Herzog & de Meuron