Swiss architect Herzog & de Meuron has design a middle school for 600 students, to be located on the roof of a shopping centre that will be built in Basel.
As well as the school, the Dreispitz mall will have gardens, a gym and outdoor areas accessible to the public.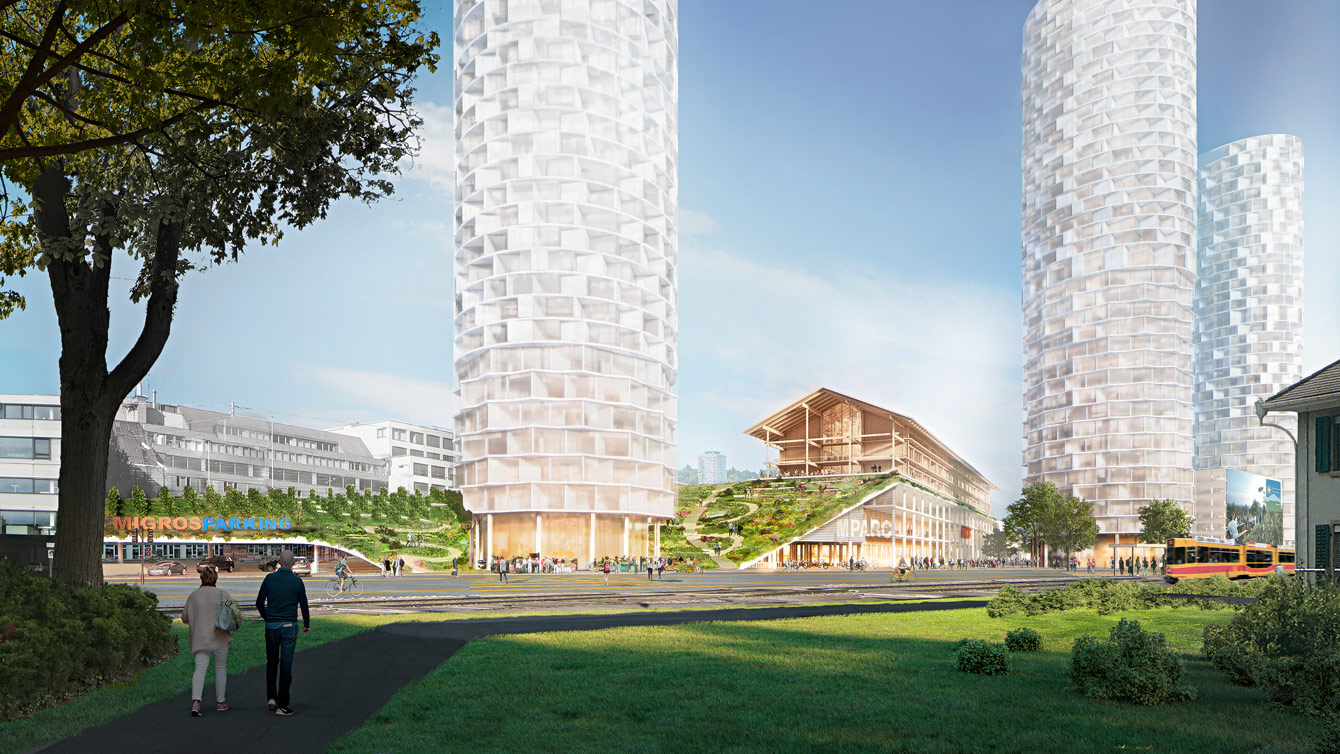 In a press release, Herzog & de Meuron says the project is an example of "high quality urban densification", and that the "collaboration of institutions, private parties and the government sets a precedent for future urban developments".
The centre is part of larger Dreispitz Nord development, which has been undergoing review by planners, commissioning parties and local authorities since being unveiled in 2017, and will be connected to Basel's Gundeli district.

The project will be presented to the cantonal parliament in mid-2021.
Images courtesy of Herzog & de Meuron