14 May 2013
Hill International announced on 13 May that its joint venture with EHAF Consulting Engineers has received a second contract for work on the Grand Egyptian Museum in Giza, Egypt.
The Hill/EHAF joint venture is currently acting as construction manager on the prestigious project.
The $800-million facility is intended to be the largest Pharaonic museum in the world and one of the leading scientific, historical and archaeological study centres. Completion is expected by 2015.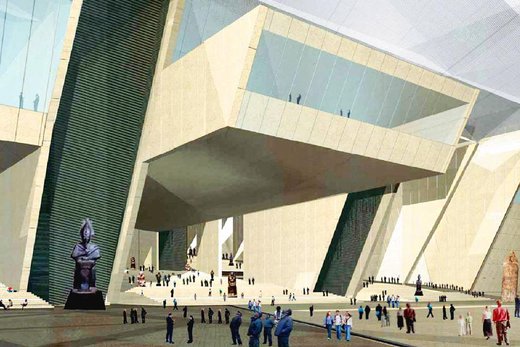 The Grand Egyptian Museum was designed by Heneghan Peng architects with Arup and Buro Happold. (Credit: Arup)
The latest contract, from Egypt's Ministry of State for Antiquities, is for providing operation and management (O&M) consulting services. It spans four years and has an estimated value to the joint venture of $10 million. Hill has a 70% interest in the joint venture.
Hill announced another contract in Egypt on 13 May, this one to provide facilities management services for the Royal Saudi Embassy complex in Cairo, Egypt.
The three-year contract has an estimated value to Hill of $9.5 million.