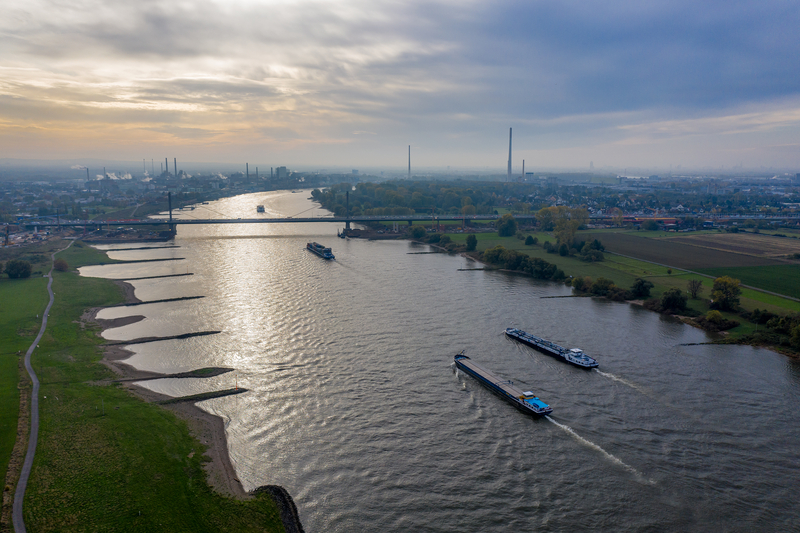 Hochtief has announced the placing of the last main girder for the reconstruction of the A1 Leverkusen Bridge over the River Rhine.
The 1km-long bridge, first opened in 1965, suffered from structural weaknesses and for the past 11 years has been closed to heavy goods vehicles.
Hochtief said the elimination of one of the most notorious bottlenecks in the German highway network was "coming within reach". The bridge is a vital connection between the cities of Dortmund and Koblenz.
Engineers with Dutch heavy lifting specialist Mammoet used a heavy lifting barge to install the girder. By the end of the year, the structure is expected to be completed, with traffic of all weights using it by the end of January 2024.
Hochtief will also work on the construction of a second Rhine bridge near Dortmund. This scheme, which is expected to cost €426m, will begin in 2027.
A third project in the works involves an eight-lane expansion of the A1 highway near the Rhine crossing, at the Leverkusen West interchange. Several bridges are to be demolished and new ones to be built on a 2.5km stretch of road. This project has a contract value of almost €200m.
The Leverkusen project was awarded by state road operator Autobahn in 2021 to a consortium led by French contractor Eiffage. As well as Hochtief, the team included consulting engineer Max Boegl, steel fabricator Plauen Stahl Technologie and bridge specialist Zwickauer Sonderstahlbau.