With its landfill capacity running out, Hong Kong has launched a drive to "upcycle" bamboo, which is widely used in construction there.
The Environmental Protection Department and non-profit organisations Green Come True and JupYeah have asked designers to come up with ways of making new things with the light, strong and versatile material.
Forty-nine tonnes of used bamboo were collected and workshops conducted with children, who were challenged to make wind chimes, fences and furniture.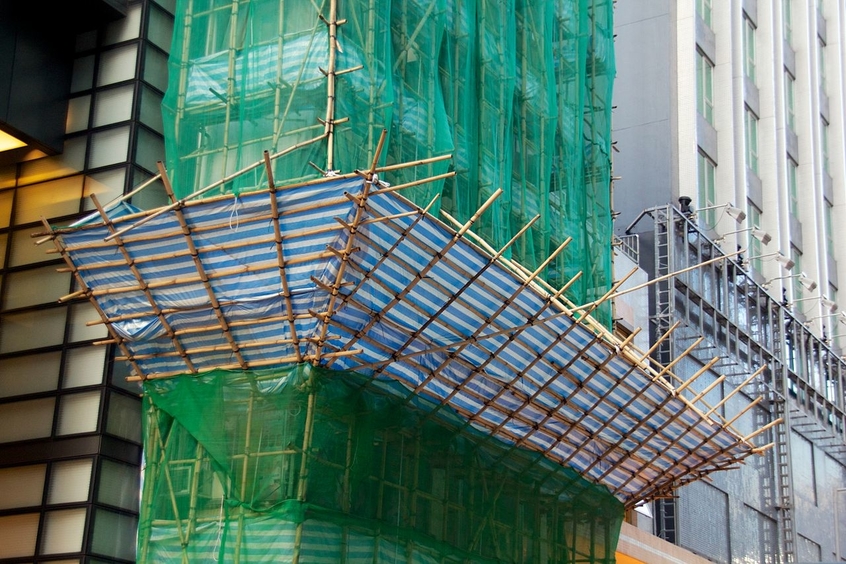 Another bamboo scaffolding configuration in Hong Kong (Mike Peel/www.mikepeel.net)
"Our landfills are nearly at capacity, so I believe it will be good for Hong Kong if we recycle or upcycle more materials," said programme participant, Ho Siu-yu.
Environmental group JupYeah, which is Cantonese for "picking things up", invited local designers to use old bamboo creatively.
Its efforts resulted in large tables for use at a charity book sale, and also clothes hangers and crutches.
Co-founder Ren Wan said: "If we want to solve our environmental problems we need creativity to explore more possibilities."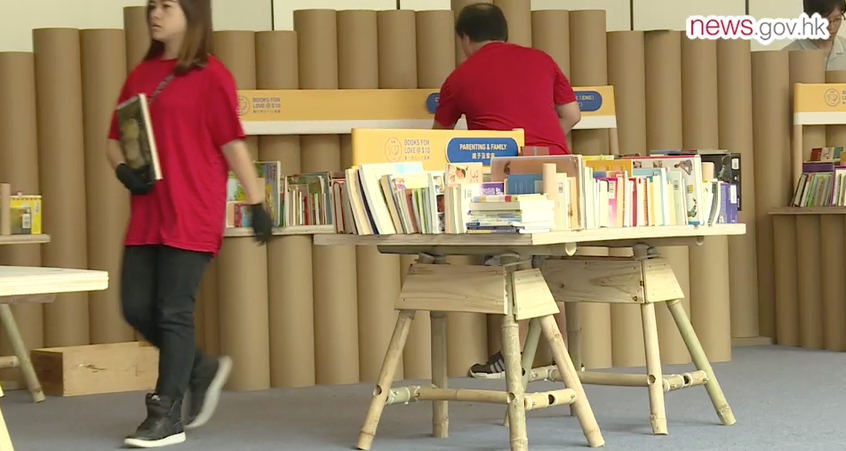 It's got legs: Designers came up with the idea of making tables with bamboo
While the initiative is meant to be fun, there is a serious side.
Last month contractors were fined HK$20,000 for illegally dumping bamboo poles and other waste on a city road.
Top image: Light, strong and versatile, bamboo is the scaffolding method of choice in Hong Kong (Chris 73/Wikimedia Commons)
Further Reading: