Göthenburg-based White Arkitekter has won a design competition for an "under one roof" scheme that brings together a rail station and a town hall in the southern Swedish city of Växjö.
As well as council offices, the 14,000 square metre wooden structure includes a tourist information point, an exhibition area, a waiting room, cafés, shops and meeting rooms. There is also a series of public spaces including a park, a square and a wooden bridge that connects the building to its surroundings.
Inside, the station and the civic centre are linked by a wide staircase where visitors can sit and experience the city.
The building has three main entrances that lead to "Växjö's living room", which the architect describes as a "beautiful vertical wooden room that connects the building's levels".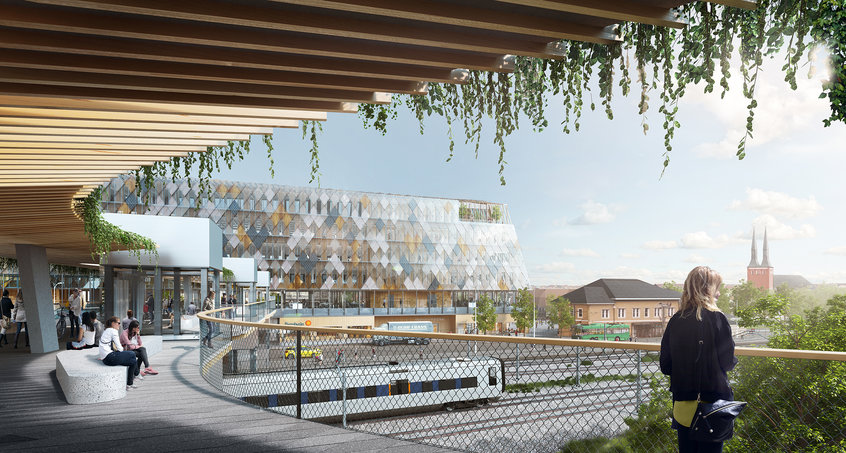 The design was chosen by the jury because it was "coherent and characterful … with a strong expression, a new silhouette and a new landmark for Växjö".
Images via White Arkitekter