American start-up Hyperloop One has revealed images of its desert development site in Nevada.
The 500m full-scale Hyperloop test structure weighs over 1,000 tonnes, with a tube measuring 3.3m in diameter that is described by the firm as the only "functional Hyperloop system" yet built.
The "DevLoop" pictures were debuted at Middle East Rail, held in Dubai.
Hyperloop One suggested at the event that its technology could create a "pan-urban area within a 30-minute Hyperloop ride between Abu Dhabi, Dubai and Al Ain".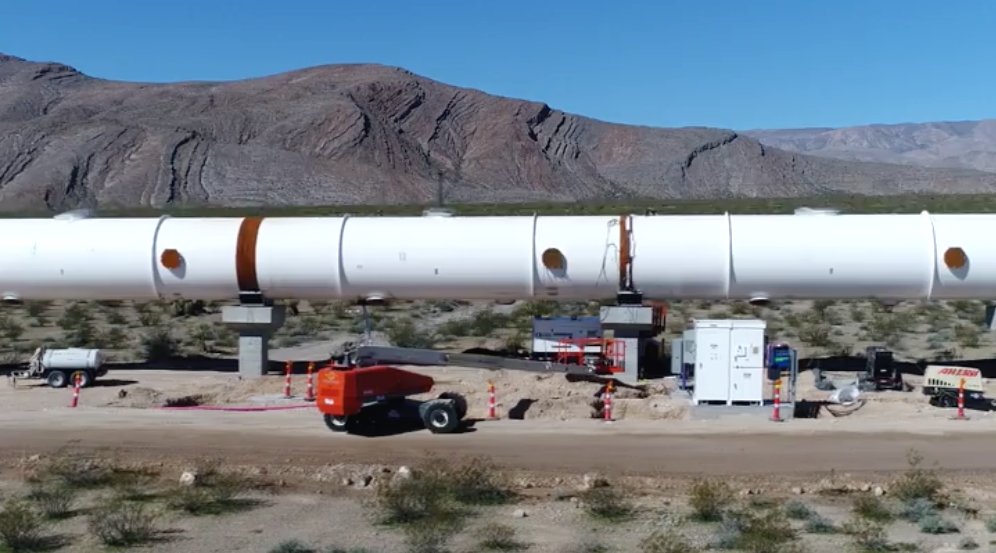 The company estimates that around 4,000 vehicles travel every day between Abu Dhabi and Dubai, with traffic congestion in Dubai costing the economy $800m in lost working hours.
Using Hyperloop would reduce the commute time between Abu Dhabi and Dubai to 12 minutes. The firm say: "Not only will a Hyperloop system benefit the area economically, but socially, by facilitating easier access to critical infrastructure such as hospitals and schools, expanding access to city attractions and unlocking urban development."
The company also claims that its technology is up to four times more economically viable than high-speed rail.
In November 2016, Hyperloop One proposed routes in the Netherlands and Australia.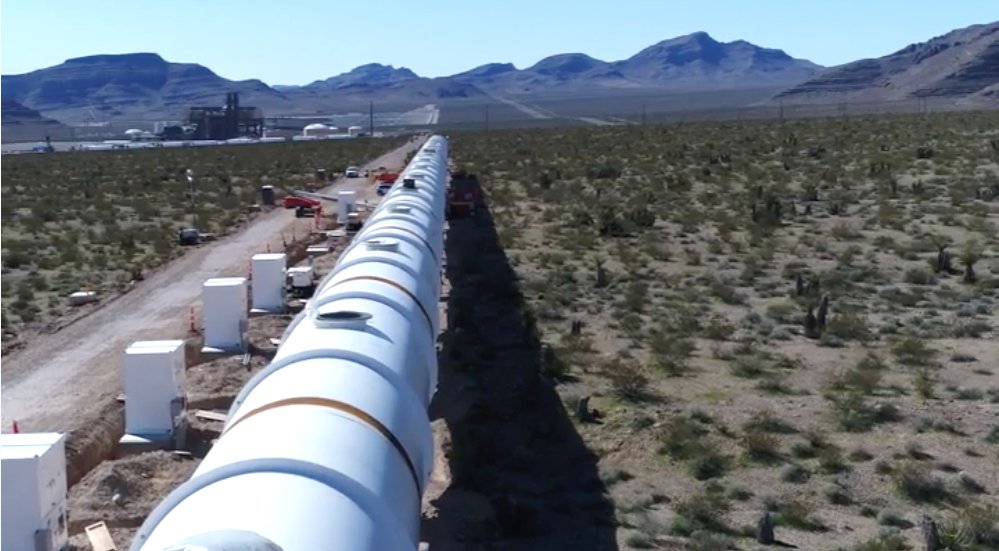 Josh Giegel, co-founder of the company, said: "We have come so far in such a short space of time, and our team of over 240 employees are working tirelessly to eliminate the barriers of distance and time and reinvent transportation."
The company is expected to perform a public trial of the DevLoop in the first half of 2017.
Images via Hyperloop One