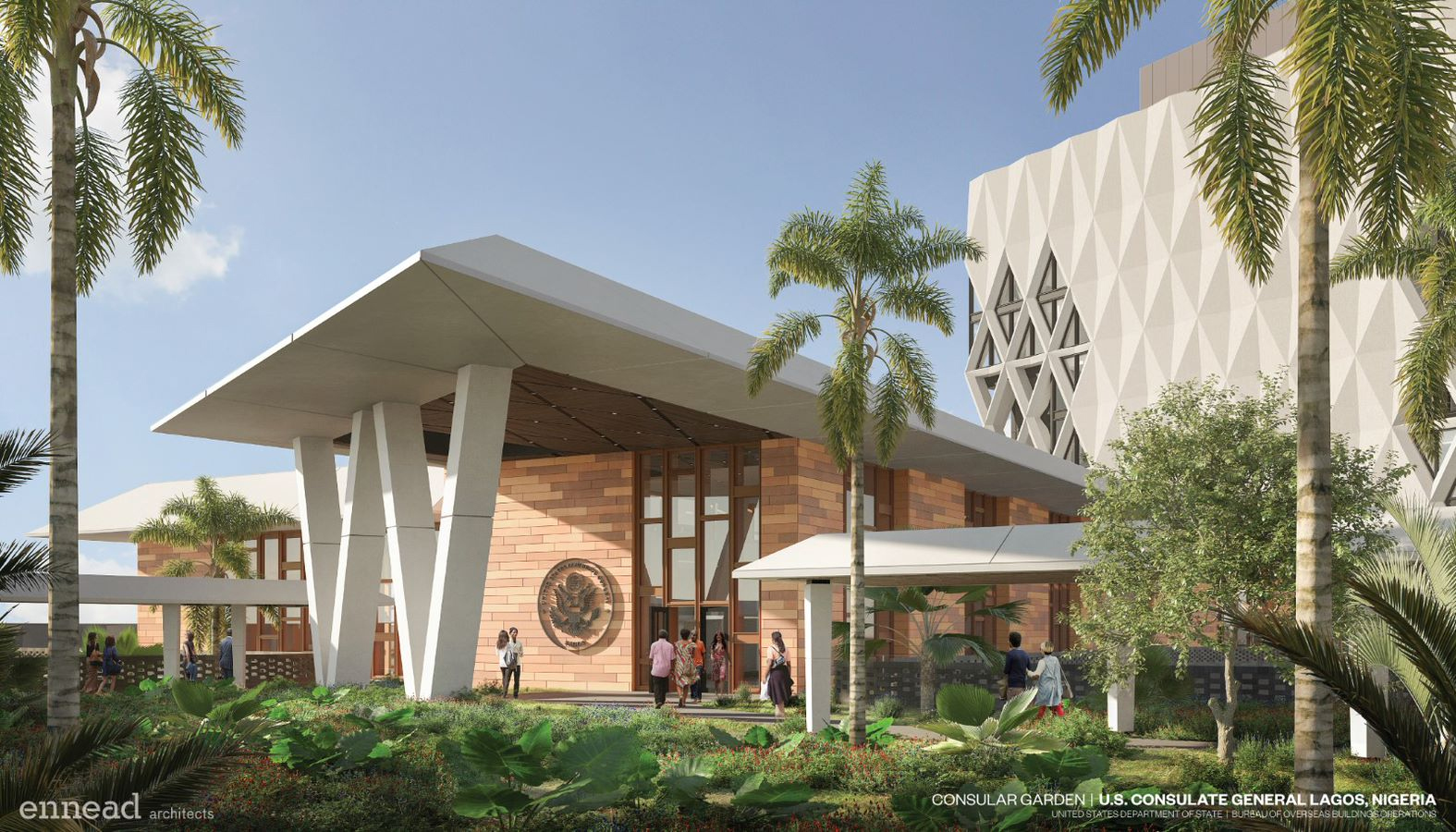 The US State Department has chosen Illinois-based contractor Pernix Group for a $319m contract to build a consulate general in Lagos.
The building, which was designed by Ennead Architects of New York City, will be located on a 5ha site in the Nigeria International Commerce City development, informally known as Eko Atlantic.
According to a statement by the Bureau of Overseas Buildings Operations (OBA), the consulate will "provide a modern, resilient platform for diplomacy in Nigeria and is expected to be completed in 2027".
Eko Atlantic is a peninsula of reclaimed land that is eventually expected to house up to 250,000 of Lagos' 15 million inhabitants. It is being built by a team that includes China Communications Construction Group, Dutch consultant Royal Haskoning and London's AR+H Architects.
It is being developed by South Energyx, a subsidiary of local conglomerate Chagoury Group, in collaboration with the Lagos state government.
The consulate will include a 8.5km-long seawall designed to protect Eko from rising sea levels and coastal erosion.
Pernix Group specialises in overseas building operations for the US government. Among its recent projects are embassies in Berlin and Maputo, Mozambique.
Since the start of the Department's Capital Security Construction Programme in 1999, OBO has completed 168 diplomatic facilities. It currently has more than 50 active projects, either in design or under construction.
Image: Ennead's rendering of its Lagos consulate design