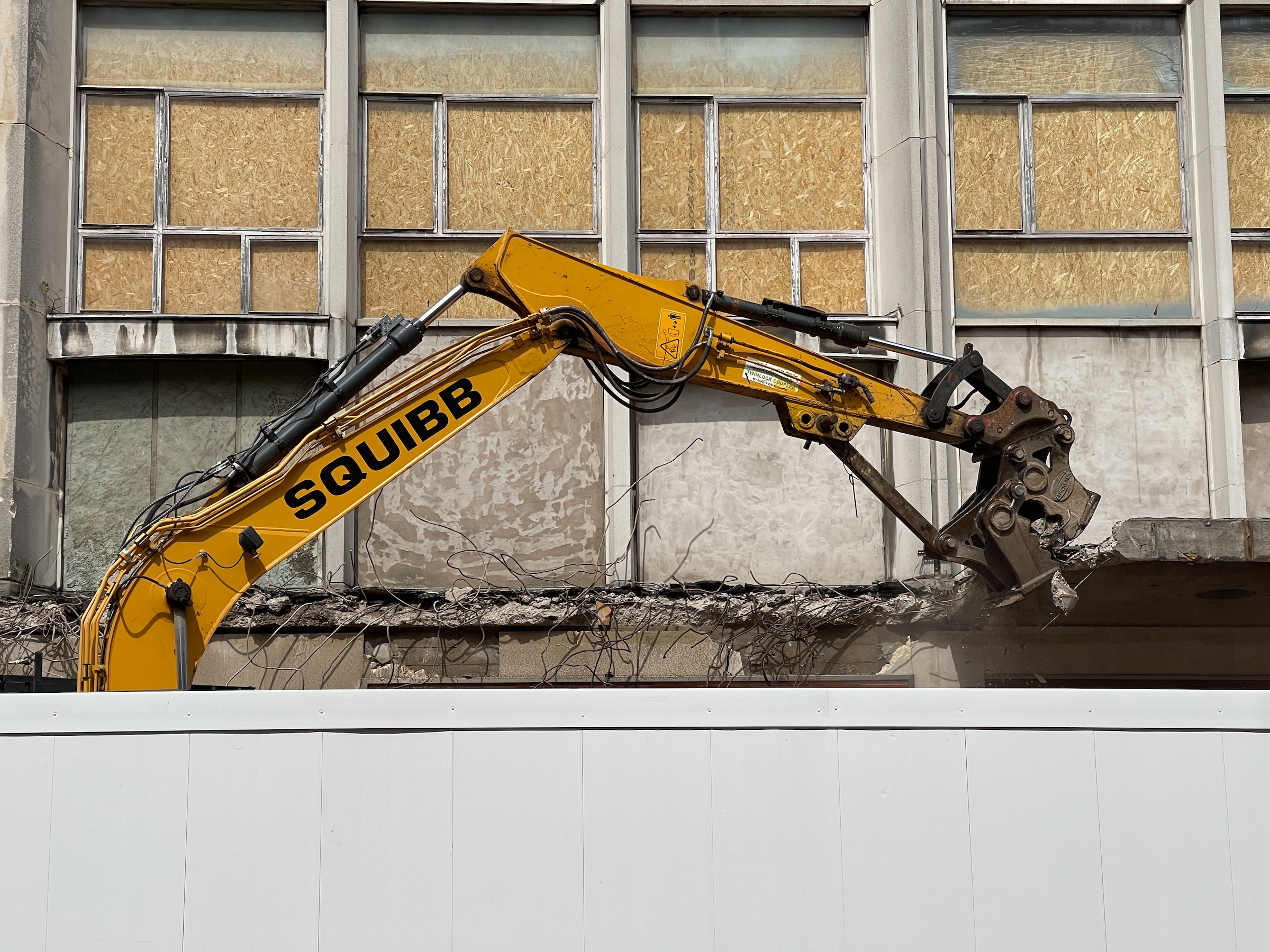 The Chartered Institute of Building (CIOB) has called on the Irish government to raise the Value Added Tax (VAT) on demolition projects from the discounted rate of 13.5% to the standard 23%, saying the discount creates a "perverse" incentive to demolish and rebuild, thus increasing the amount of CO2 emissions caused by construction.
CIOB says the current situation contradicts the principles outlined in the Circular Economy and Miscellaneous Provisions Act 2022, the Climate Action and Low Carbon Development (Amendment) Act 2021, and the EU Taxonomy Regulation 2020, an EU-wide classification system for sustainable activities.
"We hear about the need to move away from a throw-away society and upcycle and recycle when it comes to things like clothes and furniture, and this needs to be extended to buildings too," said Joseph Kilroy, CIOB's policy and public affairs manager for Ireland.
"At a time when so many decisions are cost based, it's wrong that carbon intensive options are taxed at the same rate as more sustainable options. With the construction and operating of buildings accounting for more than a third of Ireland's carbon emissions, incentivising refurbishment and renovation needs to a priority for government in order to reach net zero by 2050."
Of that, heating, cooling, and lighting is responsible for 23%, while 14% comes from embodied carbon – emissions resulting from mining, quarrying, transporting, and manufacturing of building materials, in addition to construction activities, the repair, renovation, and final disposal of buildings.
CIOB says reforming VAT would also generate revenue, which could be used to fund initiatives that support energy-efficient upgrades to housing, help vulnerable households cope with the cost-of-living crisis, and preserve historic buildings.
It calls for similar measures in Northern Ireland.