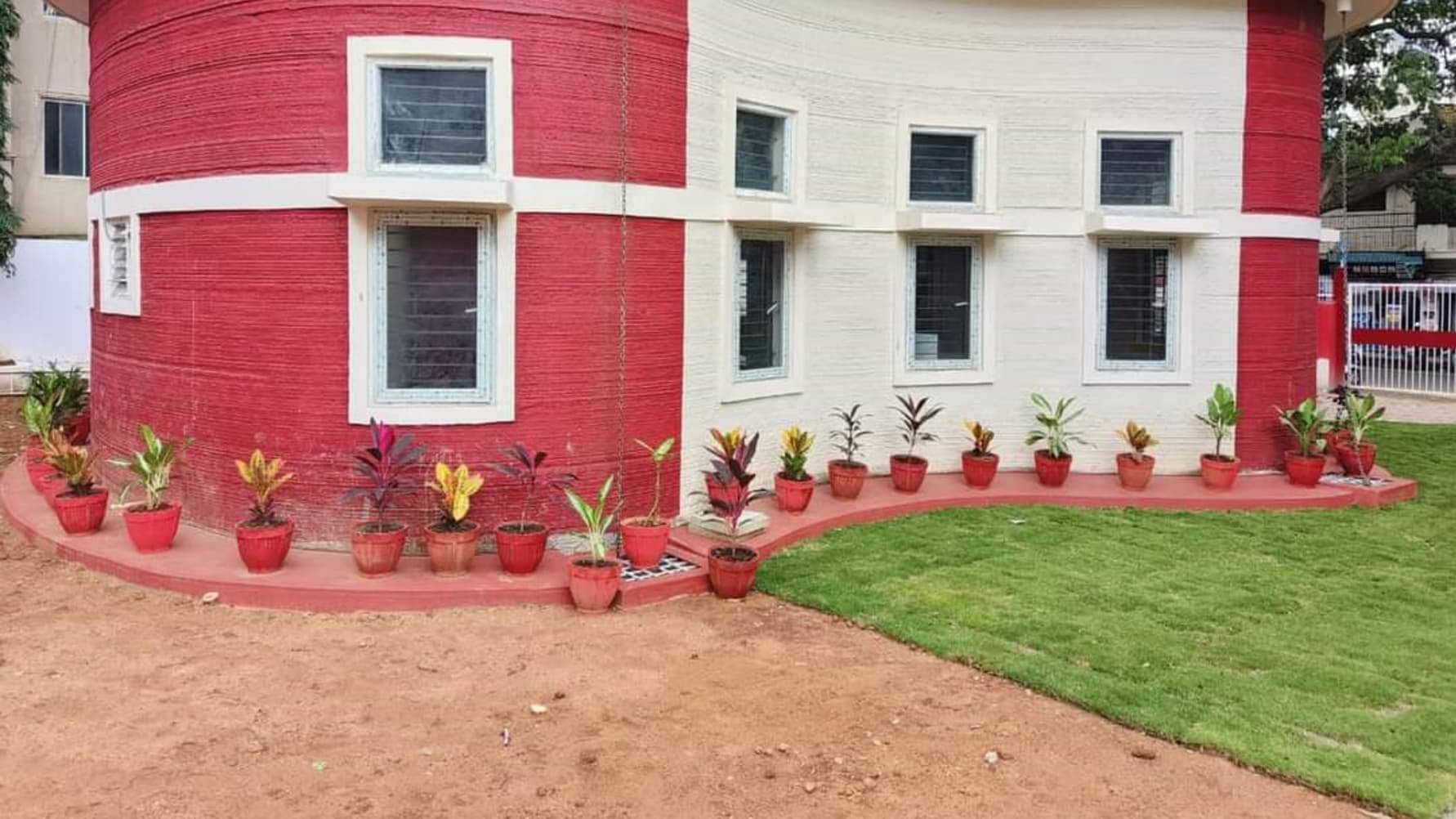 Indian contracting giant L&T Construction has printed a post office in Bengaluru, India.
The 95-sq-m, single-storey building took 43 days to print, and cost $31,200.
It is India's and the world's first printed post office.
L&T said building it conventionally would have taken eight months and cost some 40% more.
The printer was supplied by Danish 3D printer maker Cobod.
The project drew the attention of India's Prime Minister Narendra Modi, who tweeted that "every Indian would be proud to see India's first 3D printed Post Office at Cambridge Layout, Bengaluru".
He called it a "testament to our nation's innovation and progress".
India's railways and communication minister Ashwini Vaishnaw attended the opening.
George Abraham, a head of operations at L&T, said: "It is because of the robotic intervention that involves pre-embedded designs, that we were able to complete the entire construction activity in a period of 43 days as compared to about 8 months taken by the conventional method."