To boost morale among some 180,000 foreign construction workers trapped for weeks in their accommodation in Singapore over coronavirus, a minister there has recruited big-name Indian showbiz and sports stars to send messages of support and encouragement.
Indian cricketer Sachin Tendulkar (pictured top), movie stars Kamal Hasaan and Rajinikanth, and composer AR Rahman have all recorded talks for the workers, who have been ordered to stay at home for another two weeks, to 18 May.
Housed in crowded dormitories, these workers, who are mostly from India, Bangladesh and other South Asian countries, have born the brunt of Singapore's Covid-19 outbreak.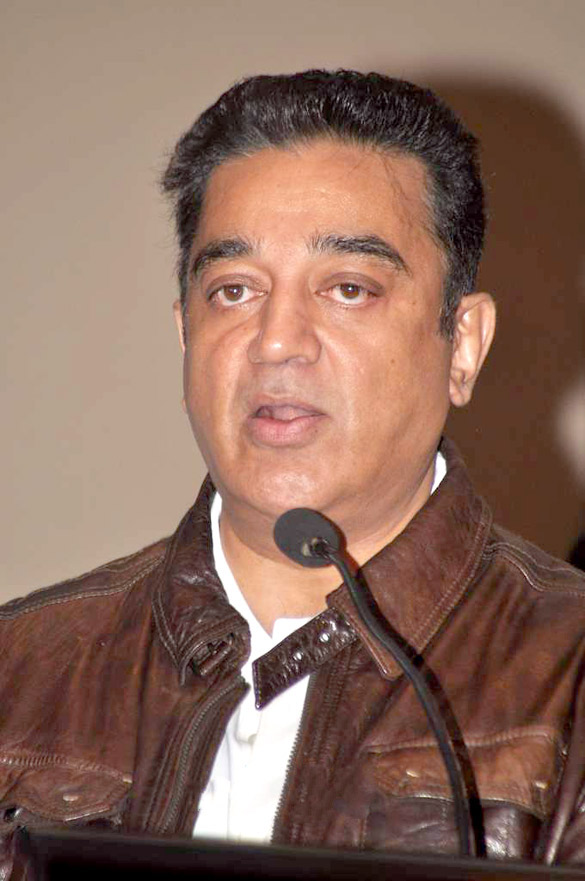 Actor Kamal Hasaan in 2013 (Bollywood Hungama/CC BY 3.0/https://creativecommons.org/licenses/by/3.0/)
Today, the government confirmed 788 new Covid-19 cases in Singapore, taking the total to 20,198. All but 11 of today's new cases are foreign workers.
The celebrity messages were organised by Singapore's Minister for Communications and Information, S Iswaran, who is of Indian origin, and were posted on his Facebook page.
On Monday, the minister himself addressed the workers in Tamil in a video sent to them by WhatsApp, before issuing a second dubbed in Bengali, reports The Straits Times.
Singapore's Minister for Communications and Information, S Iswaran (Facebook)
"If [your friends test] positive, we will provide them with the necessary medical care fully paid for by the Government. We will provide you with the necessary quality medical care as we do for Singaporeans," he said. "This is our promise."
Top image: Indian cricketer Sachin Tendulkar during match versus Australia at Melbourne Cricket Ground, 2007 (Vikas/CC BY 2.0)
Further reading: