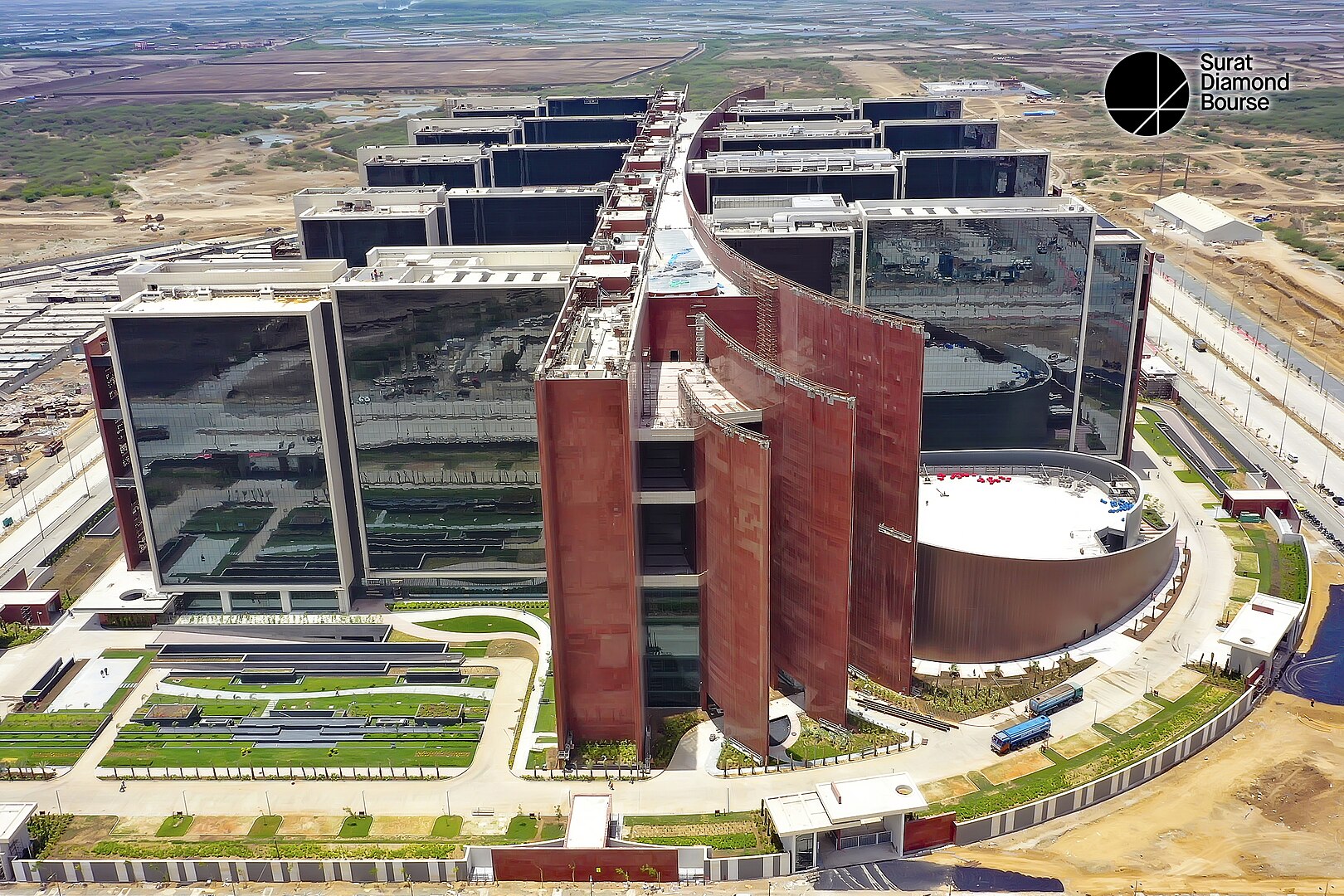 A diamond trading complex in the Gujarati city of Surat is about to overtake the Pentagon as the world's largest office complex, The Indian Express reports.
Surat is the main global centre for the diamond industry, and around 90% of all rough stones are cut and polished here.
The Surat Diamond Bourse, as the complex is called, has a floor space of 660,000 sq m compared with the 600,000 sq m for the US armed forces' celebrated headquarters.
The whole complex consists of nine interconnected 15-storey towers containing 4,200 offices.
These are serviced by 131 lifts, with speeds of 3m/s, and are surrounded by amenities such as conference halls, meeting spaces, restaurants, banks and shops. There is also a custom house with a national diamond research institute, an international convention centre, international education facilities and five-star hotels.
Traders will be able to transact all types of business, including the sale of stones, machines, software, certificates, and entire companies.
As part of security measures, more than 4,000 CCTV cameras will be installed and biometric details of all employees will be taken, after which they can "access the complex with a wave of their hand".
The building was designed by Indian architect Morphogenesis as part of Surat's newly built Diamond Research and Mercantile City business district.
Work on the bourse was begun in 2015 and achieved structural completion in 2022, after suffering pandemic delays. Since then, fitting out and commissioning works have been carried out.
Prime Minister Narendra Modi is expected to officially open the complex in November. Last Wednesday, he tweeted: "Surat Diamond Bourse showcases the dynamism and growth of Surat's diamond industry. It is also a testament to India's entrepreneurial spirit. It will serve as a hub for trade, innovation, and collaboration, further boosting our economy and creating employment opportunities."