The Singapore Civil Defence Force (SCDF) has rescued an injured worker suspended 40m in the air.
The man had injured his leg while working on a tower crane, and was unable to move to safety.
The SCDF made a statement on its Facebook page on 7 September, saying the rescue was effected by a team from the SCDF's Disaster Assistance and Rescue Team (DART) at a site on How Sun Drive.
Four DART members used a ladder to scale the crane after which they crawled along its narrow arm, where a medical technician bandaged the man's wound.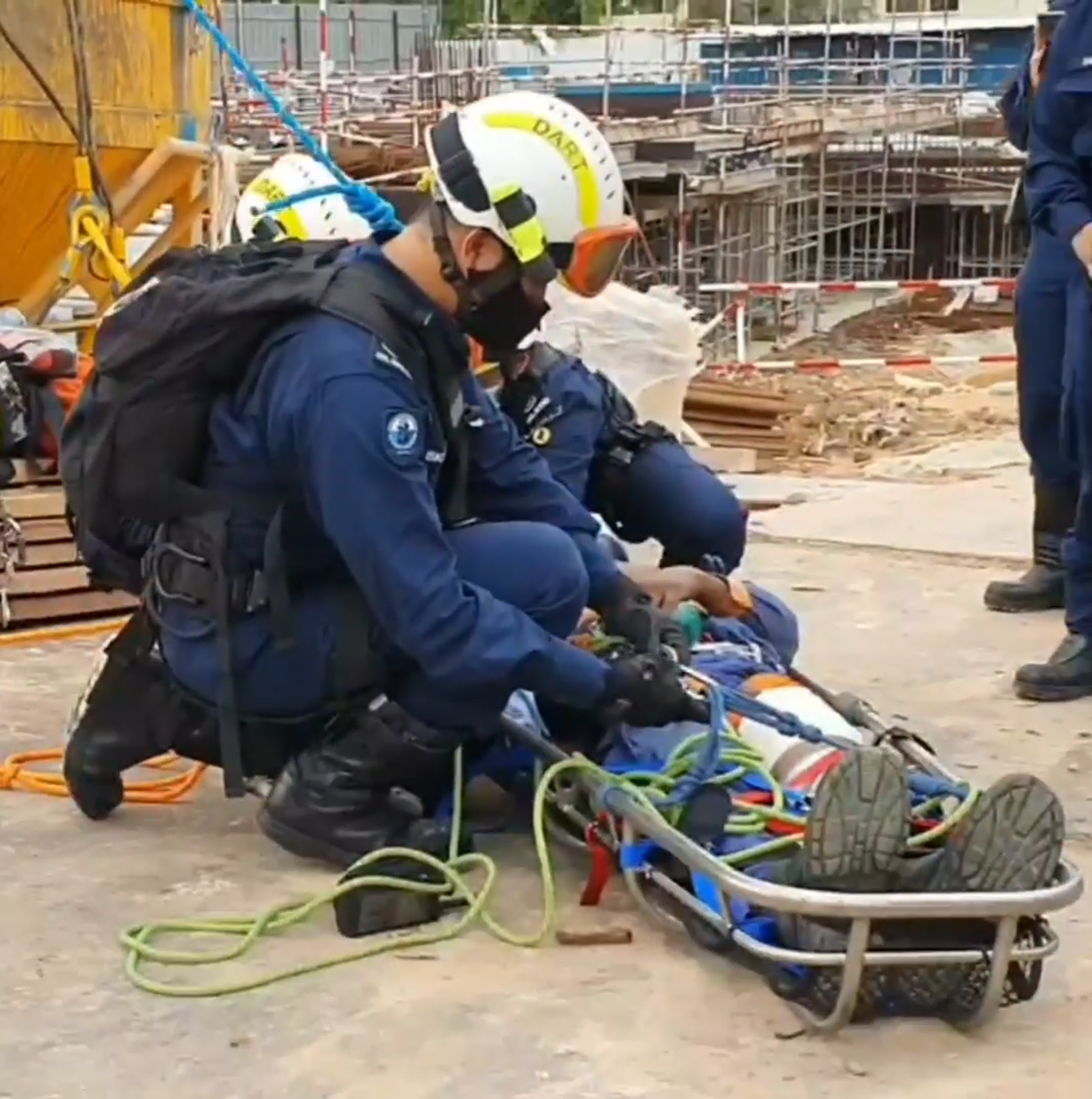 A system of ropes and pulleys was created by a team at the bottom of the crane, allowing the injured man to be lowered to the ground on a stretcher. The injured worker was then taken to Sengkang General Hospital.
The whole process took an hour, after which the DART team also returned to earth in the stretcher.
Images via the SCDF's video of the incident