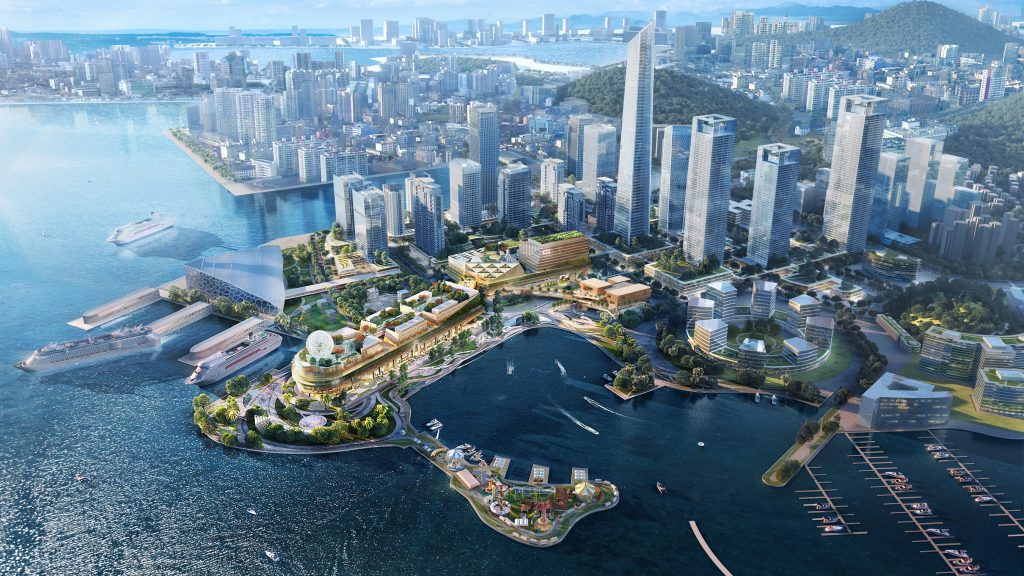 London-based designer David Chipperfield is to team up with the Netherlands' Office for Metropolitan Architecture (OMA), and Japan's Sou Fujimoto to work on a $1.4bn art-and-retail complex in the southern Chinese city of Shenzhen.
The project is being developed by K11 Ecoast, a subsidiary of Hong Kong's New World Development and China Merchants Group. New World chief executive Adrian Cheng Chi-kong is a billionaire property mogul and art collector with a track record of combining art and commerce.
When complete by the end of 2024, the development will span more than 22ha on a seafront site in Prince Bay in Shenzhen's Nanshan District.
K11 Ecoast says its chosen team of architects will "delve into the elaborate balance between architecture and nature, skillfully harmonising the architectural design with the coastal landscape, birthing a new hot spot and destination for creative culture and eco-friendly life in the Greater Bay Area".  
David Chipperfield is the designer of Shanghai West Bund Museum, OMA is best known in China for its CCTV Headquarters in Beijing and Sou Fujimoto has established a reputation for integrating its designs into their natural surroundings.
K11 adds that the development has been designed in accordance with environmental rules laid down by China's 14th Five-Year Plan, including the implementation of circular economy principles to cut waste, the "sponge city" concept for managing floods, "hospital-grade air filtering" and building that meet the LEED platinum standard.
The project is part of the Chinese government's effort to further develop the Greater Bay Area, a region with a GDP of around $1.6 trillion, roughly equal to that of South Korea.
The aim is to turn its major cities including Guangzhou, Shenzhen and Dongguan into cultural and business hubs by 2035.
The Ecoast project has already established partnerships with around 50 cultural institutions, including New York's Museum of Modern Art, Paris' Pompidou Centre and the Palais de Tokyo, to help set up its exhibition spaces. The aim is to create a venue for artists from around the world, with an emphasis on those emerging from China's burgeoning contemporary art scene.
Two sculptors, Phyllida Barlow from the UK and Monika Sosnowska from Poland, have been commissioned to provide public art for the development.