A consortium containing French engineer Egis and Australian-based Singaporean firm SMEC have been chosen to work as consultants on a planned extension of Dhaka metro in Bangladesh.
The 17.4km Dhaka Metro Line 5 South will contain 14 stations on a 12.8km underground section and 4.6km of elevated railway.
The three-year project, which is being funded by the Asian Development Bank, will be divided into three stages: a nine-month feasibility study, a 15 month detailed design and civil engineering phase and a building evaluation stage.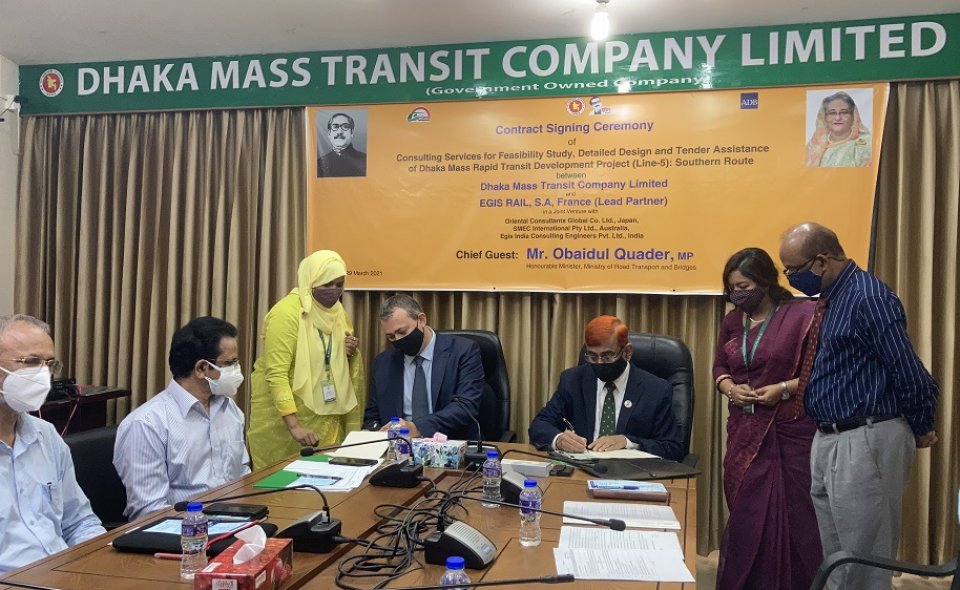 Image courtesy of Egis
In a press release, Egis said its team would lead project management, architecture and technical trades for all stations, civil engineering for the underground stations and the design of almost all of the rail systems.
The project is due to transport around a million passengers each day when completed.
Top image: A section of the Dhaka metro under construction (Asif Himel/Dreamstime)
Further Reading: