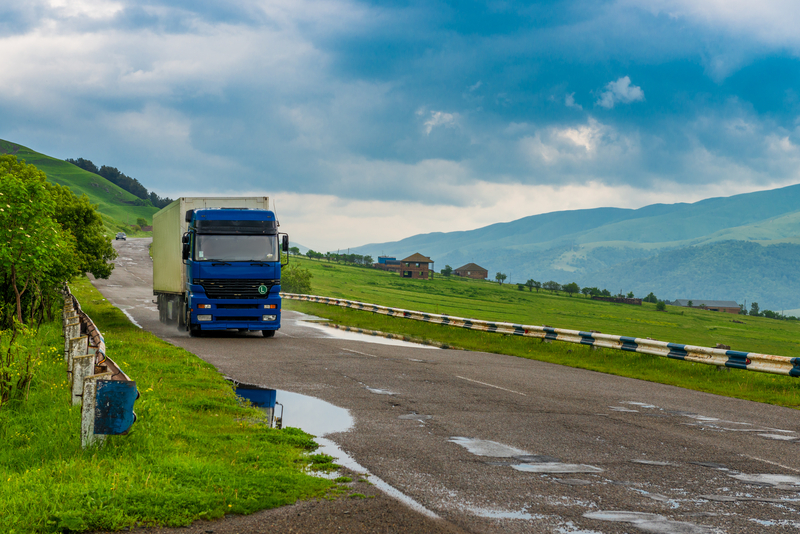 Iran has offered financial and technical support to Armenian plans to build a 550km North–South Road Corridor that would bypass Azerbaijani territory.
Kheirollah Khademi, who is Iran's deputy transport minister and chief executive of a road-building company, arrived in the Armenian capital of Yerevan on Monday, along with a delegation of officials and business people.
Khadami used his visit to inspect sites on another road, presently under construction, between the town of Nordooz and Yerevan. This Tatev project, which is almost complete, will allow freight between the two countries to run entirely on Armenian land.
The route that is used now is the Kapan–Shikahogh–Meghri motorway, which briefly enters Azerbaijan territory north of the town of Chakaten. Iran has been angered by a recent Azerbaijani decision to set up checkpoints on the road and charge Iranian drivers $130 for transit rights. This was exacerbated by the recent arrest of two Iranian hauliers on charges of illegal entry.
Iran said it will contribute to the completion of the Tatev road, and will also lend assistance to the North–South Corridor.
Khademi told the Pars Today newsite that the Iranian delegation was in Armenia to examine the difficulties Iranian truck drivers faced on the existing highway and to inspect the "strategically important" Tatev route to Yerevan. "We have visited this road, and are ready to assist Armenia in building a new road," he said.
The North–֪South corridor is in the planning and finance stages. A recent evaluation by the Asian Development Bank, which is contributing a loan of $500m to the project, listed a number of projects to build new roads and upgrade existing stretches.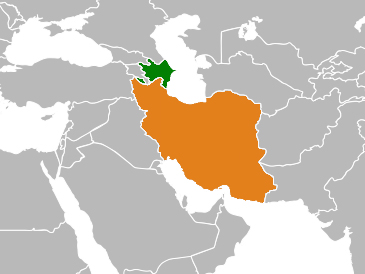 The corridor is important in allowing Iran unimpeded access through the Caucasus to Russia and the new infrastructure of China's Belt and Road, as well as delivering Iranian fuel to Yerevan. India is also backing the road as a way of increasing its trade and realising its $630m investment in expanding the Iranian port of Chabahar (see further reading).
While the Iranian delegation was in Armenia, Iran's Foreign Minister Hossein Amir-Abdollahian held a meeting in Tehran with Ararat Mirzoyan, his Armenian counterpart. This confirmed Iran's eagerness to help construct the transit corridor.
These developments are occurring against a backdrop of steadily deteriorating relations between Tehran and Baku. This is based on Azerbaijan's close relations with Israel, and Baku's claim that Iran secretly backed Armenia in its recent war over Nagorno–Karabakh.
More recently, Iran held military exercises near its Azeri border, which prompted Azerbaijan to plan its own exercises with Turkey.
Yesterday, Iran closed its airspace to Azerbaijani military flights, a move Azerbaijan called "another betrayal instigated by the Armenian government".
Azerbaijan responded by closing the office of the representative of Iran's Supreme Leader Ayatollah Khamenei, which operates out of the Huseynova Mosque in Baku, citing an increase in Covid-19 cases.
Top image: Armenia's roads are in need of upgrading (Dreamstime)