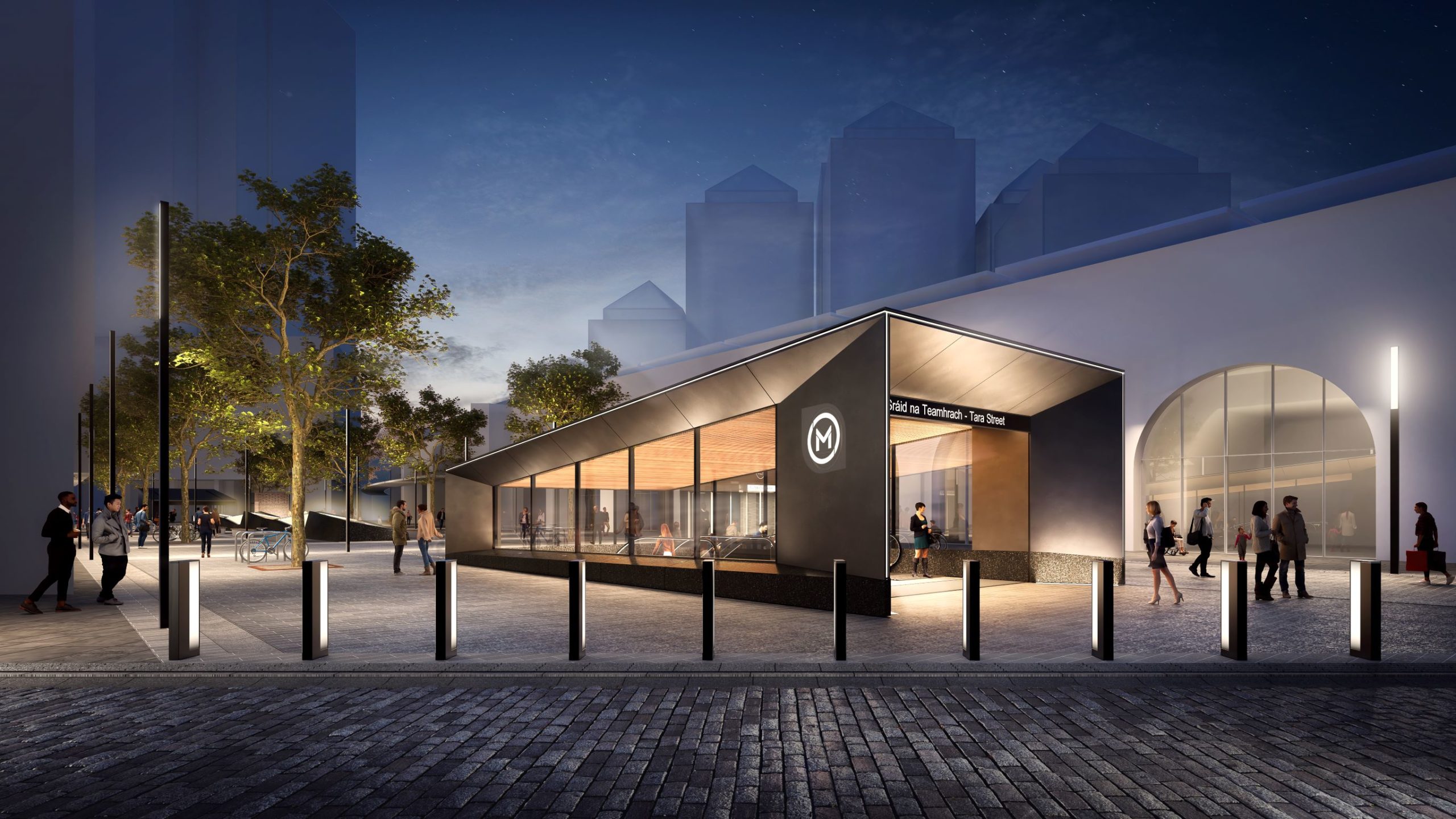 The Irish cabinet has approved plans for the country's first metro, a 19.4km line with 16 stations running between the town of Swords, north of Dublin, to Charlemont in the south.
MetroLink will mostly run underground, and will have an end-to-end journey time of 25 minutes. Trains will leave every three minutes at peak time, allowing 20,000 passengers to be moved in each direction per hour.
The project is expected to cost €9.5bn, three quarters of which will come from the Irish exchequer and one quarter from a public–private partnership. However, it has been estimated that the line will add about €13.7bn to the Irish economy over 60 years.
The project will be linked with Dublin's tram and light rail system as well as the Dublin Area Rapid Transit train route.
Eamon Ryan, Ireland's minister for transport, said: "This project in various guises has been on the table now for two decades, but the government's decision on the MetroLink Preliminary Business Case marks a significant milestone. We are giving the green light to a transport system that will be integral to the city and the country's sustainable development in this century, and into the next.
"MetroLink is hardwired to our climate ambitions. It will provide over 1 billion carbon neutral, fully electrified passenger trips by 2050. Over 175,000 people and 250,000 jobs will be accessible to the stations by foot alone."
Michael McGrath, minister for public expenditure and reform, added: "There is widespread agreement as to the importance of progressing the MetroLink project as a means of connecting communities, businesses, transport hubs and education settings across Dublin. Our task now is to ensure that the scheme progresses in a timely manner with protecting the interests of the taxpayer as a central tenet of the project."
The planning submission is due to be lodged in September. The project could be operational in the mid-2030s.
In 2020, SNC-Lavalin were appointed by Transport Infrastructure Ireland to act as the advisor on the MetroLink.