Irish studio Heneghan Peng Architects is to design a US$32m Canadian Canoe Museum in Peterborough, Ontario.
The firm has teamed with local designer Kearns Mancini Architects and consulting engineer Arup on the "serpentine" glass pavilion and two-acre rooftop garden.
The museum will house the world's largest collection of canoes and kayaks and will be located next to the Trent-Severn waterway.
Visitors will be able to see water wherever they are, whether inside the museum or on the roof.
Heneghan Peng said "The design works organically with the land rather than overwhelming it. The museum embraces aboriginal wisdom to live and build lightly on the land."
The project will have 80,000 square feet of internal area, housing an exhibition space, restaurant and gift shop.
It has the potential to create as many as 600 direct and indirect construction jobs and up to 23 permanent jobs.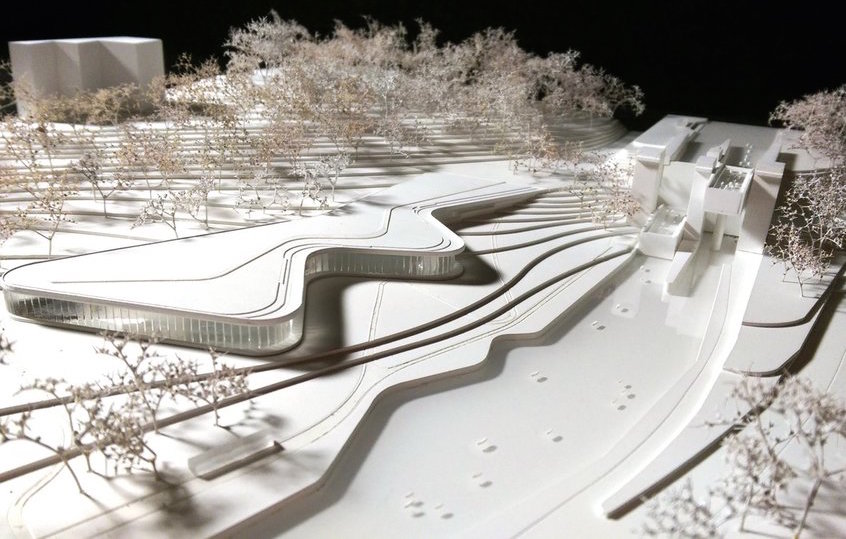 The museum is based near the Peterborough Lift Lock, a boat lift and a National Historic Site of Canada.
Lisa Rochon, chair of the Canadian Canoe Museum Selection Committee, said: "The winning design stands out through its commitment to sustainability at all levels, alignment with the ethos and culture of the canoe and kayak, its long term operational flexibility and low operating cost and its respect for the Lift Lock National Historic Site."
Construction is due to start in 2017 and will be completed by 2020.
Images via the Canadian Canoe Museum website