Italian studio Carlo Ratti Associati (CRA) has designed a mile-high "vertical park" that it describes as a rolled-up version of New York's Central Park.
If it were ever built, the 1,609m-high tower would be twice the height of the Burj Khalifa in Dubai, at present the world's tallest building.

The Mile, as CRA has named it, would be covered in plants and inhabited by animal species. It would not be an inhabited building but rather a visitor attraction, like the Eiffel Tower or the London Eye.
An economic model is provided by the Burj Khalifa, which makes about $50m a year from visitors who want to take in the view from its 124th floor.
The Mile tower would be topped by a disk that would function as an observation deck, and sightseers would slowly ascend to it in pods rather than using an internal lift.
The structure would be made of lightweight materials based on a 20m-wide pole, kept in position by a network of tensioned cables, like the mast of a sailing ship. This concept was developed by CRA, German structural engineer Schlaich Bergermann Partner and UK architect Atmos.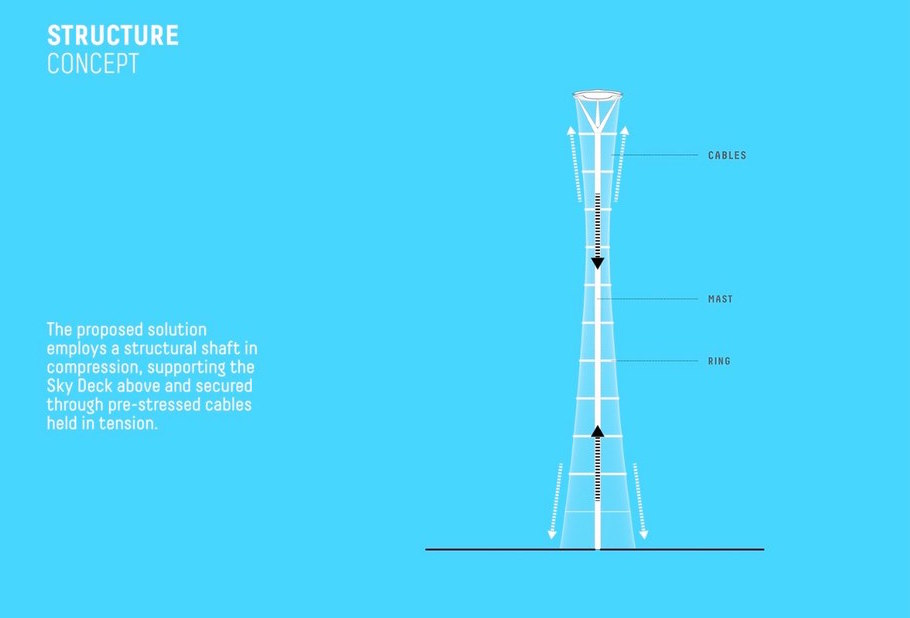 Boris Reyher, an associate at Schlaich Bergermann Partner, said: "The structural concept for The Mile is technically feasible because of its uncompromising lightweight approach.
"The architectural form and the spatial equilibrium of forces become one and the same thing.
"On the one hand, this leads to an optimised usage of high-grade materials. On the other hand, the structural form and load paths become intuitively comprehensible by every spectator."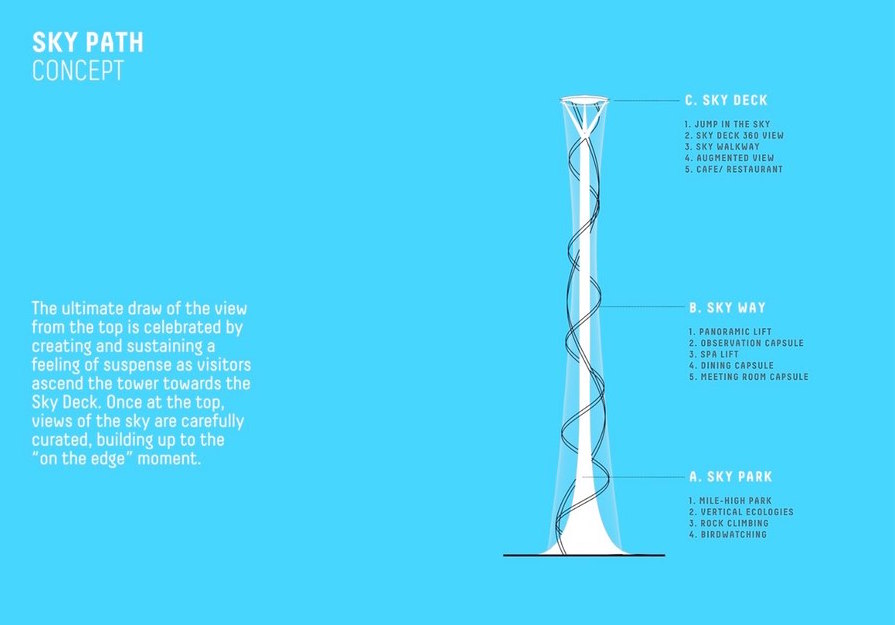 Ratti said: "We developed the concept initially for a client, but in this moment it's not specific for any city."
CRA will present the Mile at the Cannes real-estate fair MIPIM in March.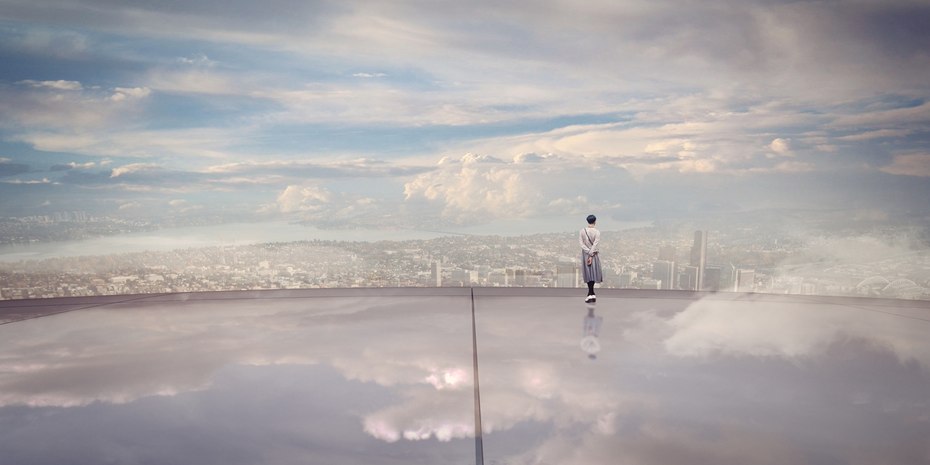 Images via Carlo Ratti Associati