22 October 2013
Japan has agreed to conduct a feasibility study on the Indonesian island of Java, in the hope of winning a $4.5bn contract to build a high-speed railway network across the South East Asian state.
The three-year study by the Japan International Cooperation Agency, due to begin next year, will look into costs, funding and passenger demand.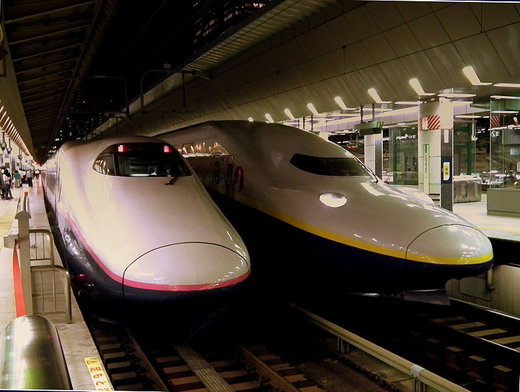 Japan is keen to introduce its bullet trains to other Southeast Asian countries (Credit: calflier001/Wikimedia)
China and South Korea are also interested in the project but Japan is now one step closer to winning the bid, according to a source quoted in the Bangkok Post.
Japan has been "pushing strongly" to introduce its bullet train technology abroad, and as the Indonesian government wants to stimulate growth through improved transport links, it might be a win-win situation.
Japan could end up not just building the railway network but also providing the trains, which can travel at up to 300km per hour.