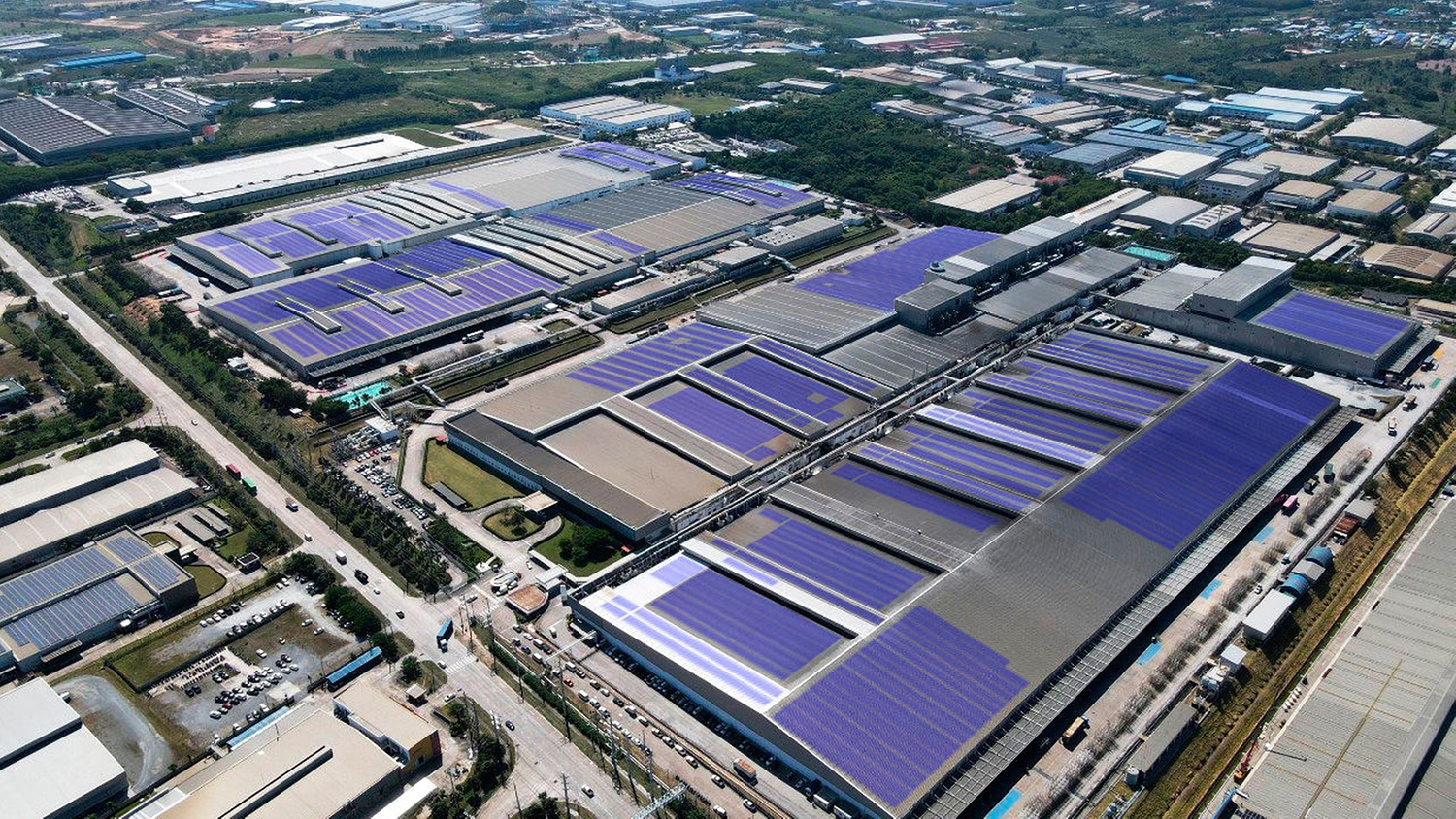 A roof of a tyre factory in Thailand is to be fitted with 100,000 sq m of solar panels, making it the world's largest array on a single facility.
Around 40,000 panels are to be added to Sumitomo Rubber Industries' Falken Tyres plant in Rayong Province, about 50km south-east of Bangkok. They are expected to produce 22MW when complete in January 2025.
The company also plans to add two 6.6MW boilers powered by biomass residue from rubber harvesting. It hopes this will allow the factory to detach itself from the Thai electricity grid.
In total, the initiatives will reduce the factory's annual carbon emissions by 38,000 tonnes.
The scheme is part of Sumitomo's 'Driving our Future Challenge' which aims to cut emissions by half compared with 2017 levels and achieve carbon neutrality in 2050. The deadline for the first step was 2030, but the company now expects to achieve it a year earlier.
Last month, Sumitomo announced a partnership with Chilean power supplier Colbun to produce green hydrogen in the Latin American country. And in December it installed a green hydrogen boiler at its factory in Higashiomi City, Japan.
Sumitomo Rubber Industries was founded in 1909 by UK tyre maker Dunlop, making it Japan's first tyre maker.