Global Witness, a green activist group, has said Japan's construction work on the 2020 Tokyo Olympics may endanger Malaysia's rainforests. The group said Japan was using plywood illegally sourced from Malaysia's rainforests.
More specifically, Japanese contractors are accused of using wood from inside a national park and on land belonging to native tribes in Sarawak, a Malaysian state in Borneo.
Global Witness said: "If standard industry practices continue, showcase Olympic construction projects are at risk of using timber sourced from highly destructive logging operations in Sarawak.
Sarawak exports more tropical timber each year than all of Africa– Global Witness
"Japan imports more plywood from tropical forests than any other country. Sarawak is losing its rainforests faster than anywhere else on Earth, driven by a timber industry riddled with corruption and illegality."
Half of Japan's plywood imports were sourced from two logging companies based in Sarawak: Samling and Shin Yang. 
Shin Yang is accused removing more than 40 soccer pitches of virgin rainforest a day and Samling is accused of logging inside a national park.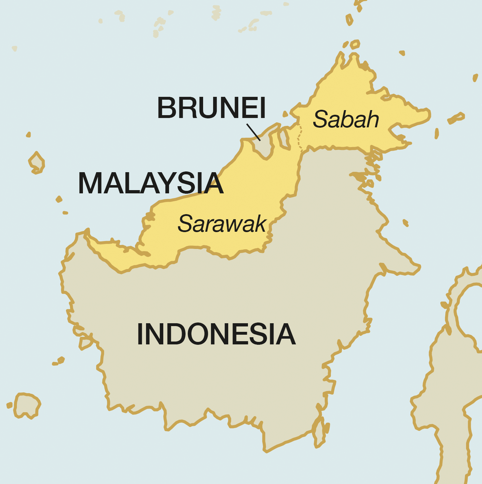 A map of Borneo (Global Witness)
Global Witness said: "Japan's timber importers and construction industry need to put into place measures to check that the wood they use is sustainable, legal, and free of land rights violations. And the Japanese government needs to prohibit the trade in illegal wood, as the US, EU and Australia have already done."Â 
Samling responded to the claims by saying: "We are not involved in any illegal logging activities and we are not involved with the one allegedly being carried out in a national park". 
Japan has pledged that it will hold an environmentally sustainable Olympic games. 
Read the full report here.