Dutch designers Fundamental Architects and Omega Render has revealed their planned redevelopment of a Kazakhstan carpark as "Tulip City", a complex of shops, office and hotel rooms housed in five rectilinear blocks.
The carpark in question is able to accommodate the plan because it covers 100,000 sq m, and was built to serve the flood of visitors to the World Expo, held in Astana (now-Nur Sultan) in 2017. Tulip City will be sited at the southeastern edge of the expo area, at an intersection of two arterial routes, Mangilik El and Turar Ryskulov.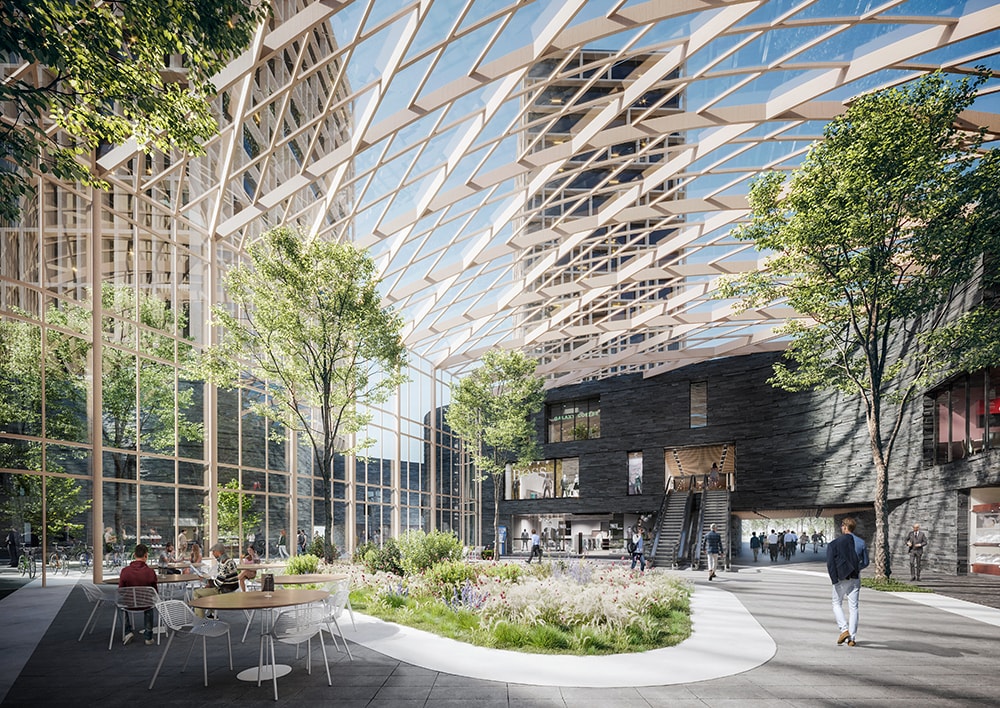 The blocks are centred around an internal courtyard, which gives access to a number of atriums that house a winter garden, co-working facilities and shops. The five towers sit on top of an irregularly shaped plinth that mimics the architecture of the expo building; the towers have curved cantilevering bases that suggest the buds of the wild tulip, which originated in southern Kazakhstan.
The towers use wooden brises-soleils on top of a glass façade to reduce overheating, and the podium is clad in locally-sourced natural stone. Internal streets between the plinth are filled with trees, wooden terraces, and mirror pools with fountains to give the feel of an oasis.
The development hopes to act as a statement of a "human-centered design approach" for Nur-Sultan.
Images courtesy of Fundamental Architects