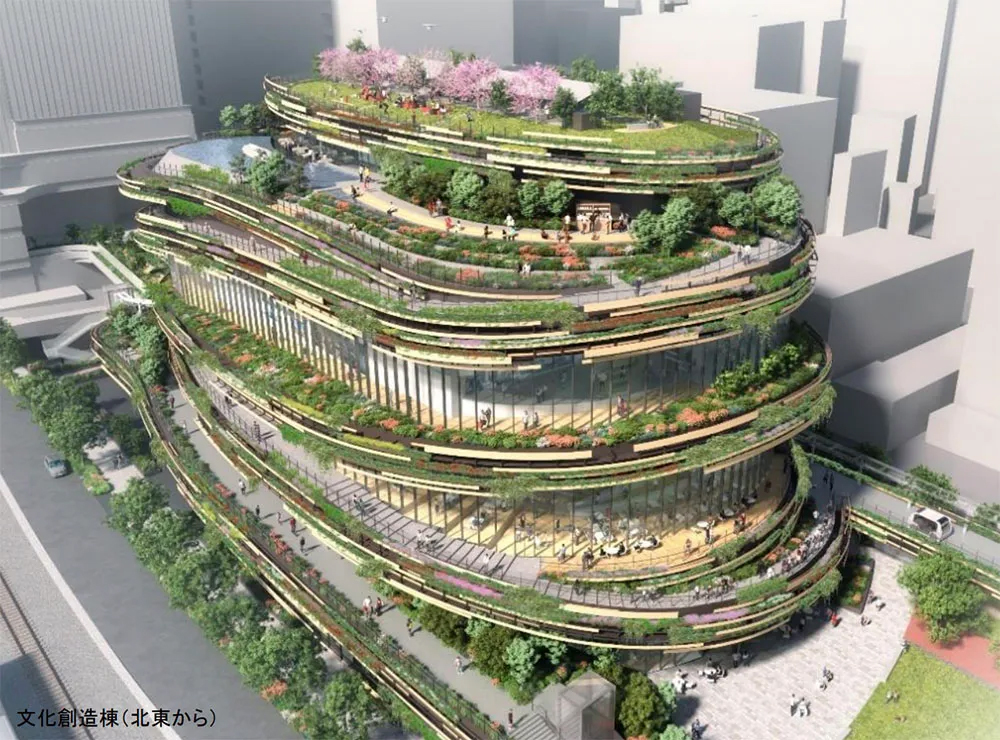 East Japan Railway Company has revealed plans to develop four high-rises and one low-rise building around the recently opened Takanawa Gateway Station in southern Tokyo.
The provisionally named Takanawa Gateway City will occupy a 9.5ha site in front of the station. Architect Kengo Kuma, who also designed the station itself, produced the design for the low-rise. This will be a cultural centre with a striking undulating shape and lush foliage that changes with the seasons.
The four high-rise towers include two 29 and 30-storey commercial towers, as well as a 31-storey office tower, and a 44-storey apartment complex that will also house an international school.
The interiors of the residential building were designed by Hirsch-Bedner Associates, a US firm that specialises in hotel interior décor. It previously worked on the Four Seasons Hotel in Kyoto and the Shangri-La in Tokyo.
Marriott International is planning a 200-room hotel in the city's South Tower. This will be the first of its hotels in the greater Tokyo area.
Work on the development is expected to be completed by the end of 2025.