16 April 2014
The long awaited standard gauge railway between the Kenyan capital of Nairobi and its principal port of Mombasa is due to begin in earnest next month, after the terms of a loan from China are finalised.
William Ruto, Kenya's deputy president, announced on Sunday that Li Keqiang, the prime minister of China, would visit the country to sign the $3.75bn loan that will pay for the first phase of the railway.
"The initial preparations are on course," said Ruto. "We have made budget allocations for compensation and other suppliers and come 2018 the railway will at least be working up to Nairobi."
When completed, the railway will cost $14bn and will join the dots between east Africa's main commercial centres.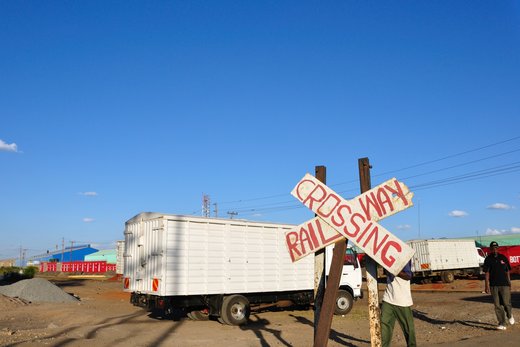 The Kenyan economy has been strangled by the high cost of transporting good to and from its ports (Hansueli Krapf, Wikimedia Commons)
The western end will continue past Nairobi to Uganda, the Democratic Republic of Congo (DRC), Rwanda and branch off to South Sudan and Ethiopia.
It is hoped that the line will have transformative effect on the region's economy, which historically has been burdened by the high cost of trade and transportation, and lack of access to international markets.
The rail line has been intensely controversial in Kenya, not least because the work was awarded to China Road and Bridge Corporation without a competitive tender. There has also been disquiet in the country over the ability of the country to repay the Chinese loan.