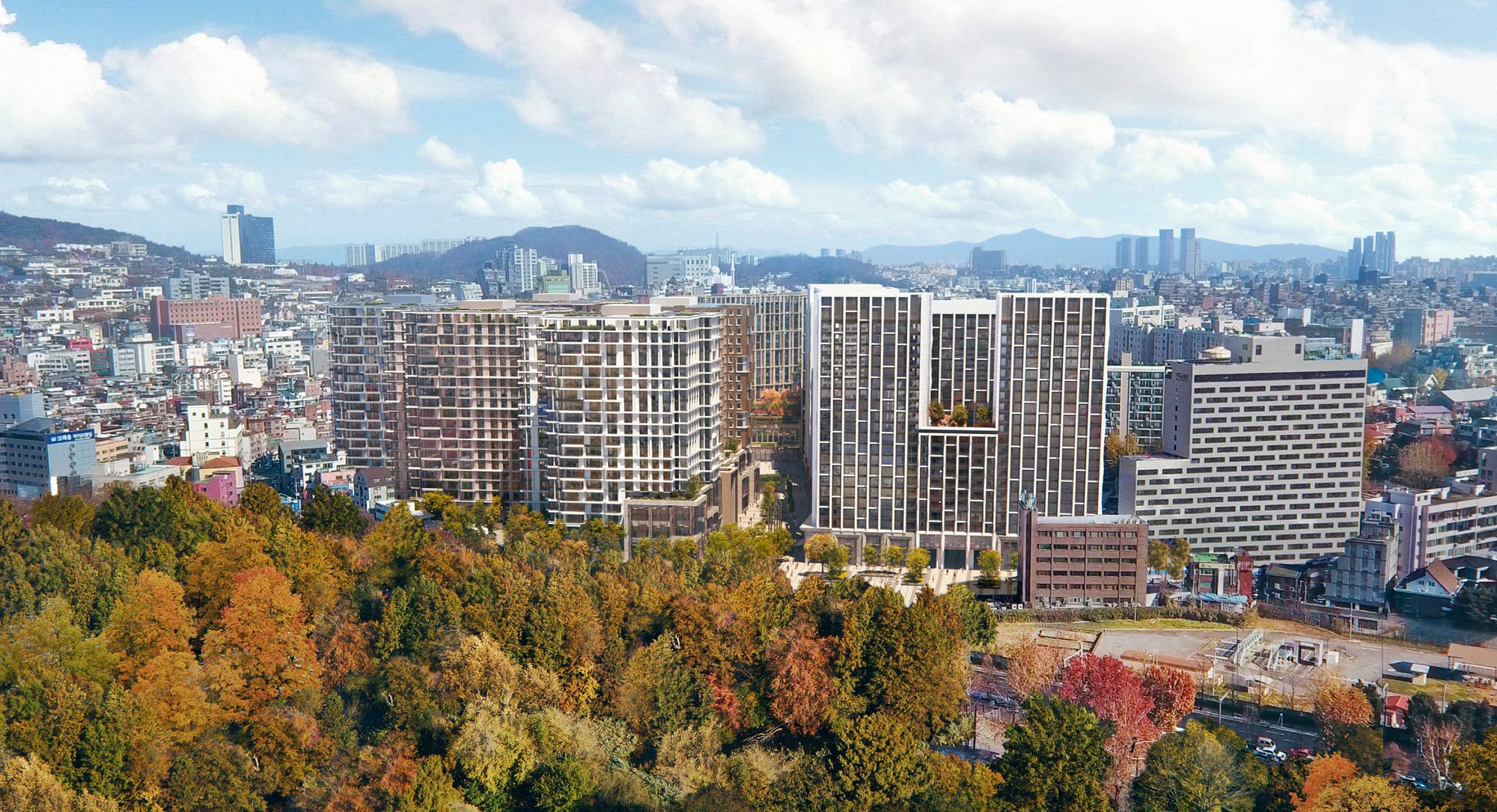 New York architect Kohn Pedersen Fox (KPF) has unveiled its design for Parkside Seoul, a 50ha mixed-use neighbourhood located on a former US military headquarters in the centre of the South Korean capital.
The district's layout will mirror the arrangement of a traditional Korean urban quarter, in which residential buildings form a central core that branches out to other areas.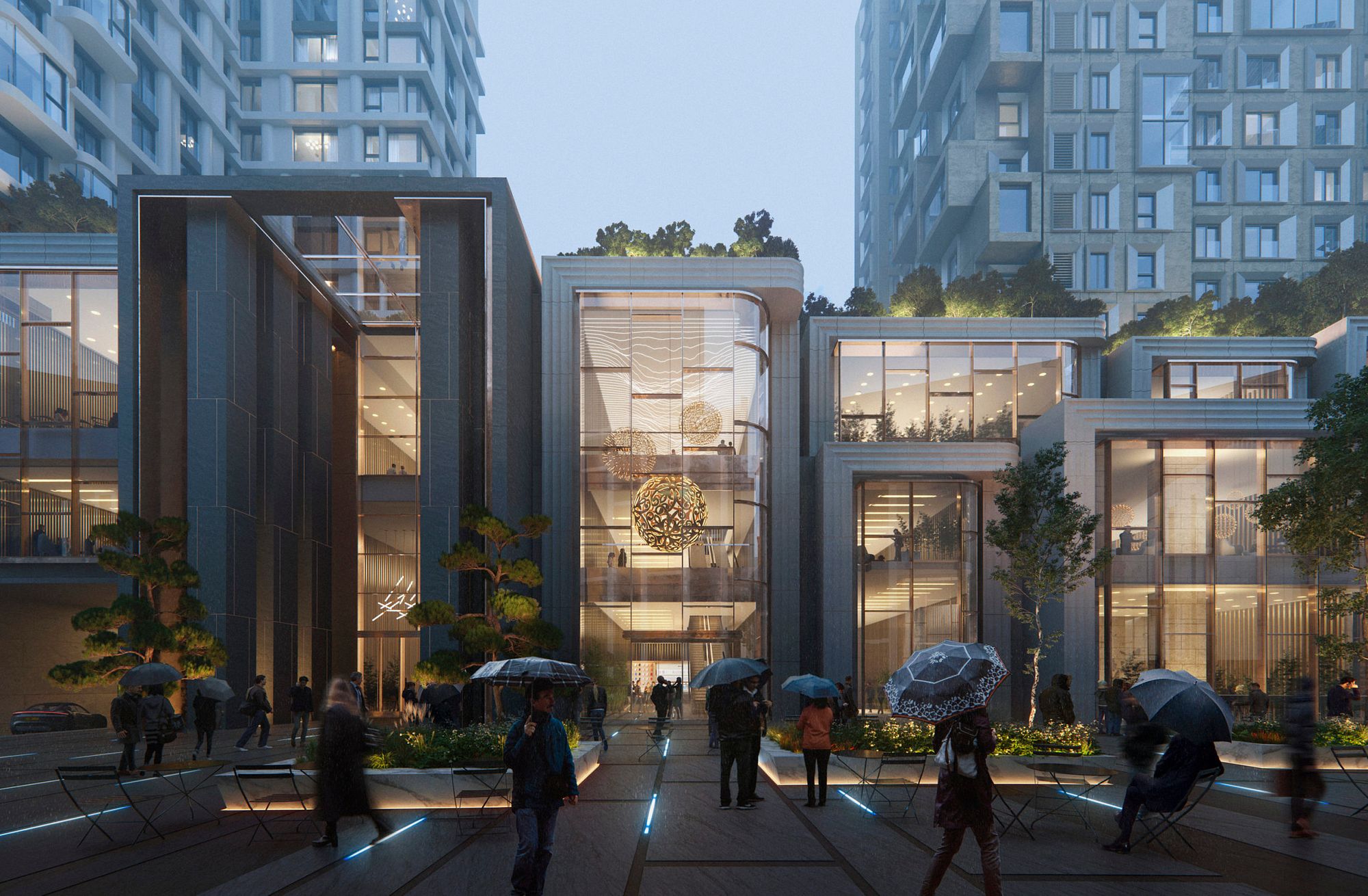 The development's residential and commercial "officetel" section contains seven connected buildings, each with a folded façade inspired by the ripples of the Han river.
KPF also designed a hotel for Parkside, with a façade that has an organic pattern in west, where it looks over Yongsan Park, and a more pixelated, geometric appearance in the east.
Trent Tesch, KPF's design principal, said: "When approaching a project with such a large site, the fundamental question we asked ourselves was 'how do we create a fabric?' Our solution was to work from our surroundings, looking at the neighbouring low and high-rise buildings, and in particular the adjacent Yongsan Park.
"We began by creating a central spine in the form of a landscaped linear park, conceptually extending the greenery of Yongsan Park into our project. From there, we were interested in using the architecture of the buildings to create a human-scaled pedestrian experience. We looked at materiality, texture, colour, shape and size together to create an authentic, intimate and timeless experience."