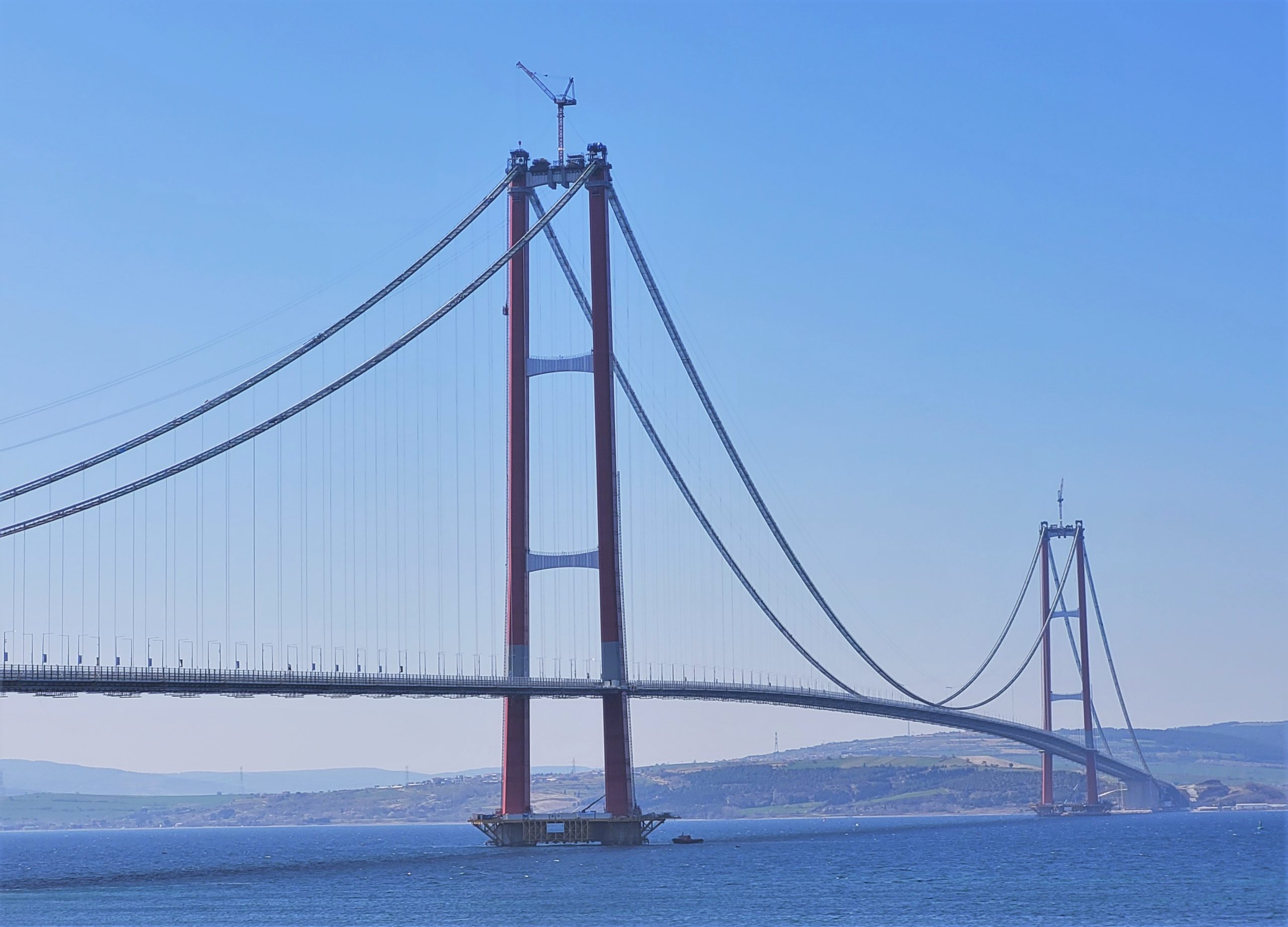 South Korean contractors DL E&C and SK have been honoured by the European Convention for Construction Steelwork (ECCS) for their 1915 Çanakkale bridge over the Dardanelles Strait in Turkey.
The two beat off competition from 20 other entries to win the prize for the best European steel bridge. The ECCS selects winners for this award every two years, with the latest ceremony taking place last week in Istanbul.
The structure has total length of a 3,563m and a central span of 2,023m, which means it took the title of world's longest suspension bridge from the Akashi Kaikyo crossing in Kobe, Japan.
The Korean companies employed advanced engineering on the project, such as ultra-high-strength wires. DL E&C commented after the award: "Our technological prowess is highly recognised through the 1915 Çanakkale Bridge project. We will continuously move forward for global construction projects."
The victory will give a boost to Korea's plans to expand its construction exports to the rest of the world (see further reading).
In July, Seoul said it intended to help companies win overseas contracts to the value of $50bn a year. The aim was to reverse the stagnation in Korea's construction and engineering industries: advance overseas orders fell from a peak of $72bn in 2010 to $31bn in 2021.
According to Turkish president Recep Tayyip Erdogan, who opened the bridge in March, the Çanakkale cost €2.5bn to construct, but will generate €5.3bn in economic output, create 118,000 jobs and generate €2.4bn in revenue.
The bridge, which was named after an Ottoman naval victory during the First World War, is the first over the Dardanelles, and the sixth crossing between European and Asian Turkey, alongside three other bridges and two tunnels.
It is located 10km south of the Sea of Marmara, and its six lanes will be part of a 321km, $2.8bn project to connect motorways in Thrace and Anatolia.
DL E&C and SK will run the bridge for 12 years, after which they will transfer it to the Turkish government.