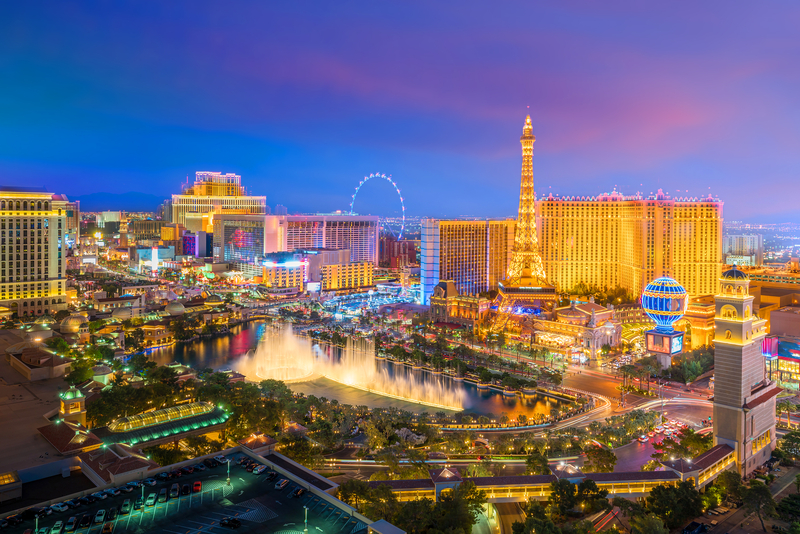 The first phase of a digital twin of the the city of Las Vegas has been completed by AI firm Cityzenith.
The twin, which models a 7 sq km section of the city's downtown, has begun logging data that can be used to measure air quality, noise pollution, water management, carbon emissions and mobility.
Work on the second phase will begin in the spring and will include input from real estate owners, government agencies, university researchers, data partners, architects and casino operators.
When complete, the twin aims to help Las Vegas transform itself into a zero carbon city and will also reduce costs for building owners.
Cityzenith is working with Terbine, an internet of things company, and together they are using data from sources such as local government agencies, building operators, transportation systems and vehicle manufacturers.
The duo were selected by the city of Las Vegas to begin work on the project in October.
Michael Jansen, Cityzenith's chief executive, said: "We have new partners that provide risk-free, no-money-down financing to building owners for green building retrofit projects.
"That means we can now decarbonise buildings anywhere in America without charging building owners a single penny to get started. This is a game changer. Only 1.7% of American office buildings are green. With the combined power of our digital twin platform fuelled by innovative financing, we intend to change that."
Dan Isaacs, Digital Twin Consortium's chief technology officer, said: "We're excited that Cityzenith is using digital twin technologies to help Las Vegas building owners significantly improve mobility and environmental considerations, including air quality, noise pollution, water management and emissions.
"This smart city project will also provide Digital Twin Consortium members with multiple opportunities for collaboration."