14 May 2013
Australia's Leighton Holdings has announced net profit after tax of A$123 million for the first quarter of financial year 2013, compared to a loss of $80 million in the same quarter last year.
Revenue was up, at $5.4 billion, compared to $5.1 billion in the prior comparable period.
The good news comes after a turbulent start to the year for the company. In March Leighton's chairman Stephen Johns and two non-executive directors quit in protest over what they say was power manoeuvring by Leighton's parent company, Hochtief.
At the time Leighton's chief executive officer Hamish Tyrwhitt said the boardroom conflict would not "change the momentum that we've got in place", and the results seem to have borne this out.
"This result reflects the advantages of the Group's diverse business portfolio, benefitting from both our geographic spread and the range of sectors in which we operate," Mr Tyrwhitt said.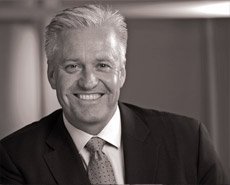 Hamish Tyrwhitt
"It was delivered against the backdrop of a challenging macroeconomic environment especially in contract mining and some adverse weather conditions in Queensland and Western Australia."
He added: "We are not targeting top-line growth, rather we are onboarding projects with good margins as demonstrated by a closing project margin-in-hand of over 10 per cent.
"The net decline of $1.3 billion from December 2012 reflects this discipline but also indicates a softening in the overall level of contract awards in construction and contract mining.
"During the quarter, we continued our capital recycling initiatives by reaching agreement for the sale of our telecommunication infrastructure assets.
"The sale will unlock an enterprise value of around $885 million and, through retaining a 30 per cent share in the joint venture, we will continue to have ongoing exposure to this sector," Mr Tyrwhitt said.