Los Angeles' city government has launched a number of standardised, pre-approved designs from the Department of Building and Safety, aimed at increasing housebuilding and reducing the time and effort required to obtain permits.
Some 20 design options have been created by 10 firms after a year of development and a seven-month pilot programme.
Using one of the pre-approved designs will reduce the review process from four-to-six weeks to as little as one day.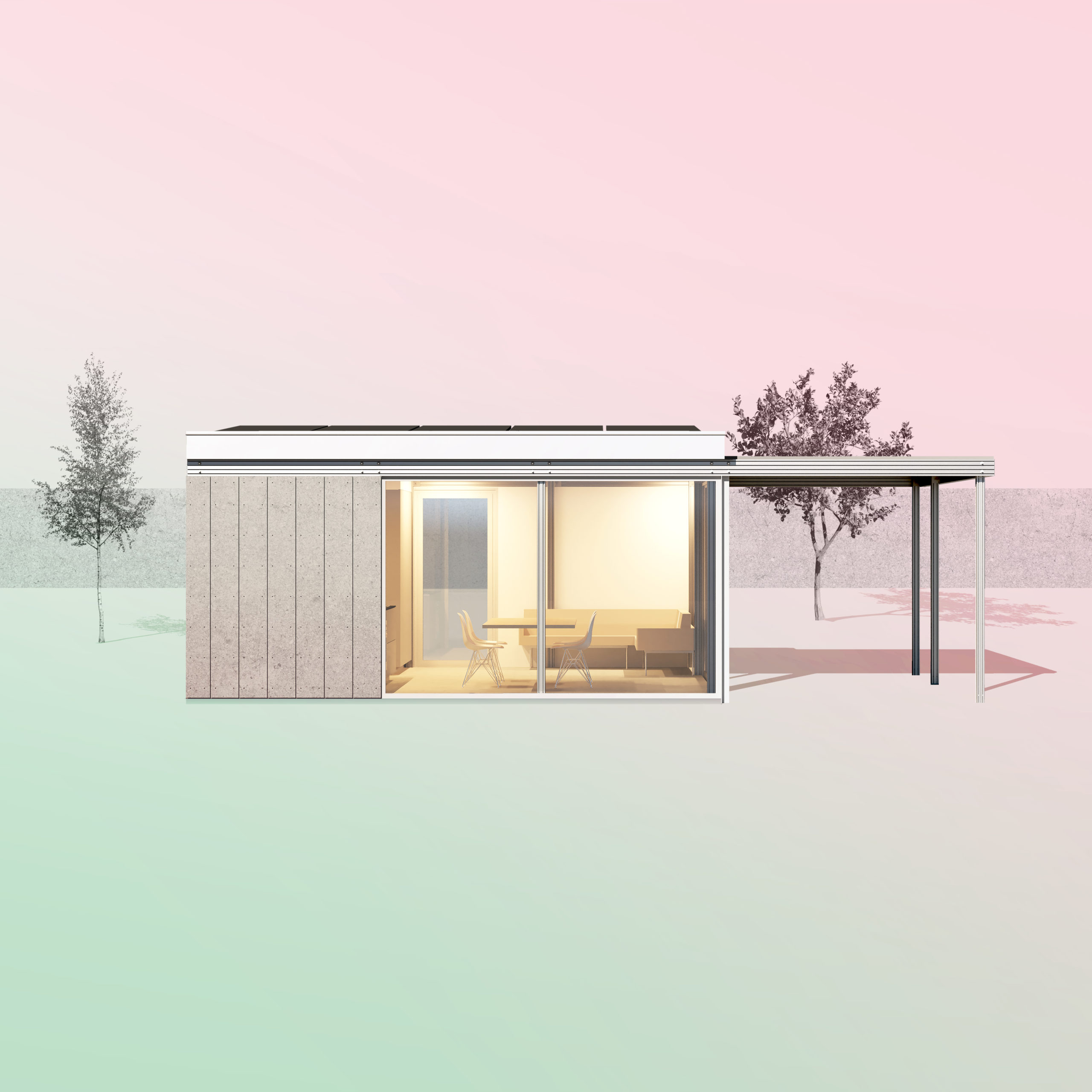 The IT House (Taalman Architecture)
The designs covered by the "Accessory Dwelling Unit Standard Plan Programme" range from small studios to two-storey layouts. Eight further designs are pending approval.
Eric Garcetti, Los Angeles' mayor, said: "Every day, Los Angeles and our residents tackle our greatest challenges with creativity, innovation, resilience and an immeasurable can-do spirit.
Image courtesy of Jennifer Bonner/MALL
"This programme is about making designs more accessible, more affordable and more beautiful – and making them part of the blueprint of our efforts to tackle our housing crunch and create more affordable communities citywide."
Christopher Hawthorne, the city of Los Angeles' chief design officer, said: "The programme will dramatically streamline the process for homeowners of selecting and getting a design approved by while at the same time supporting the work of Los Angeles' architects and extending the city's rich tradition of innovation in residential architecture.
Image courtesy of Amunátegui Valdés
"The plans available at launch include contributions from some of the most talented architecture and design firms at work in Los Angeles and around the country – and we look forward to seeing new designs added to the mix."
View the pre-approved plans here.
Top image: Welcome Projects' "Breadbox" design (Welcome Projects)