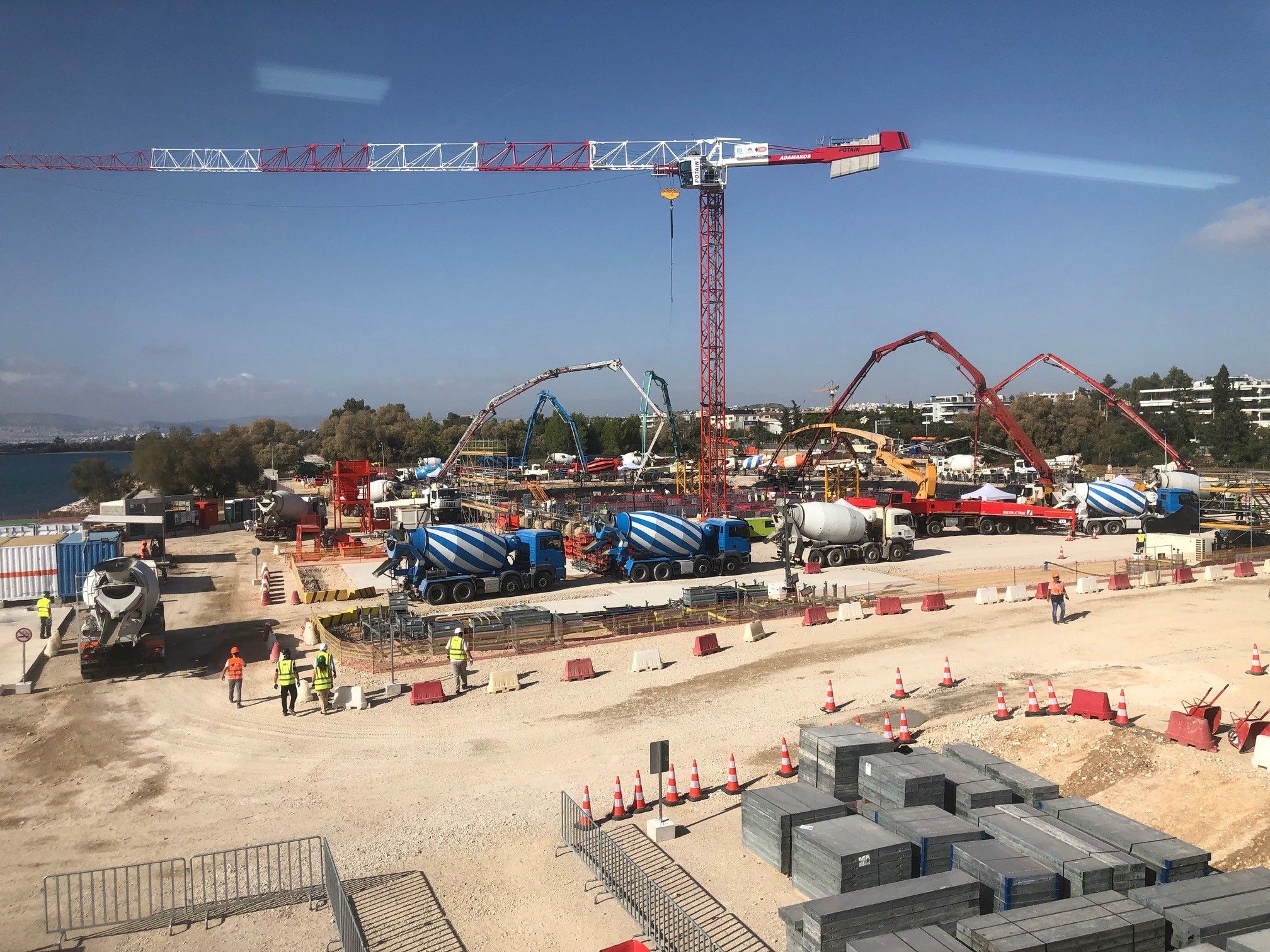 Mace says it has made history in Greece, overseeing with JV partner Jacobs "the single biggest concrete pour in the history of the country" to lay the foundations for the Riviera Tower project.
"Mixed to a specification to reduce CO2 without impacting performance, over 7,000 cubic metres of concrete was poured continuously over 38 hours, with careful planning and a commitment to health & safety underpinning our success," Mace said in a LinkedIn post yesterday.
Developed by Lamda Development, the Foster + Partners-designed Riviera luxury residential tower will be Greece's tallest building when complete.
It is one of four towers planned for The Ellinikon in Athens, billed as the biggest greenfield urban regeneration project in Europe.
The Mace and Jacobs JV is the programme management consultant for Ellinikon.