China's MAD Architects has designed a concert hall in Beijing for the China Philharmonic Orchestra that is surrounded by a lotus pond, lush greenery and a translucent white façade.
The hall was designed in collaboration with acoustic expert Yasuhisa Toyota and will be the orchestra's first permanent residency.
Located at the south side of the Workers Stadium East Gate in Beijing's central business district, the hall covers 11,600 square metres and has a total floor area of 26,600 square metres.
The building contains a 1,600-seat main concert hall, a 400-seat rehearsal and chamber music hall, a professional recording studio, a library, a collection gallery, offices and a rehearsal room.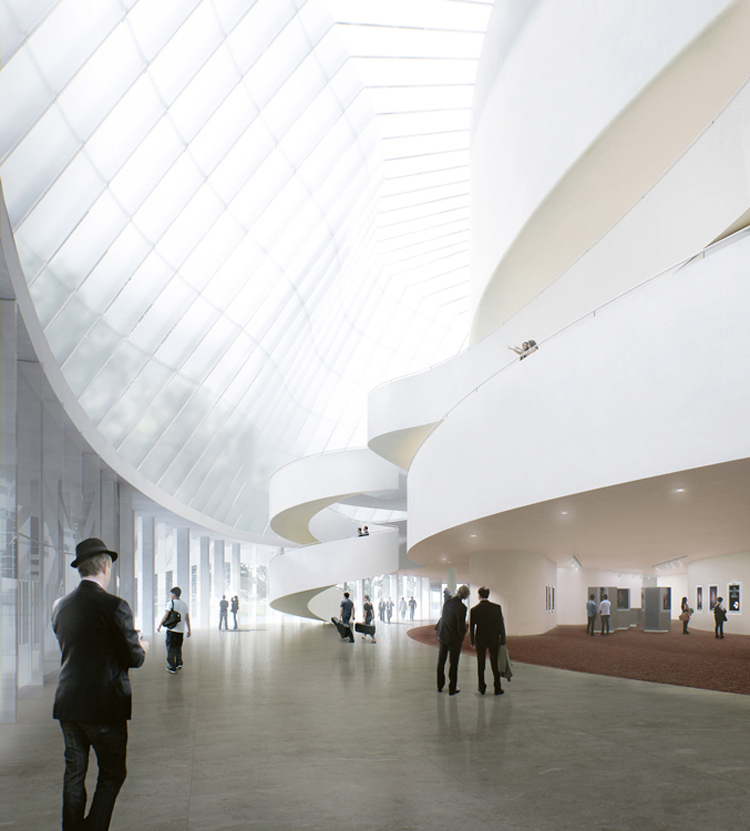 According to MAD, "audience members will feel like they are entering an installation of light and space".
Ma Yansong, founder of MAD Architects, said: "We wanted to create a pure and sacred oasis in the midst of the bustling city. From the moment you enter the building, you will be taken to another time and space.
"Audiences will experience a transition from an urban setting to one of music and nature, preparing them for a journey of self-discovery."
Construction will begin later this year and is expected to be complete in 2019.
Images via MAD Architects