The US' heaviest-ever floating bridge lift has been carried out on the Ohio river by Dutch heavy-lift specialist Mammoet and Flatiron Construction.
The 252m Wellsburg Bridge, which weighs 3,870 tons and is the length of two American football pitches, will connect Wellsburg, West Virginia, and Brilliant, Ohio.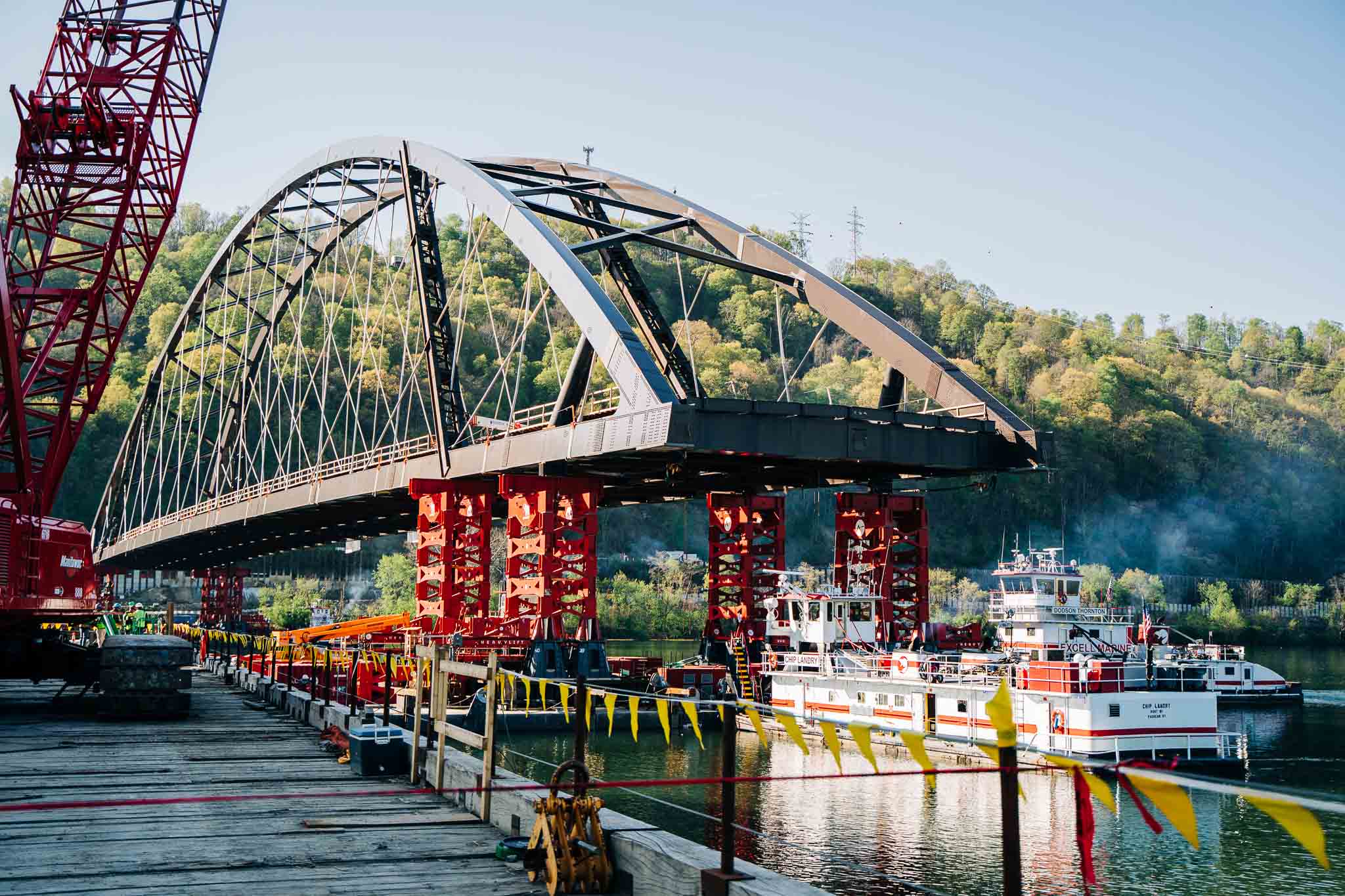 It was put in place by Mammoet's Mega Jack 5200 system. Eight Mega Jack 5200 towers and eight 500-tonne strand jacks were loaded onto four barges in New Orleans and floated to Wellsburg, West Virginia.
The option of jacking from barges, rather than using a crane to lift from above, was chosen to minimise interruption to river traffic.
Mammoet jacked-up the bridge with six jacking beam layers and Flatiron floated it into position. Once situated next to the bridge piers, a jacking-down operation set the bridge on its bearings, allowing the barges to float away.

Images courtesy of Flatiron Construction/Mammoet