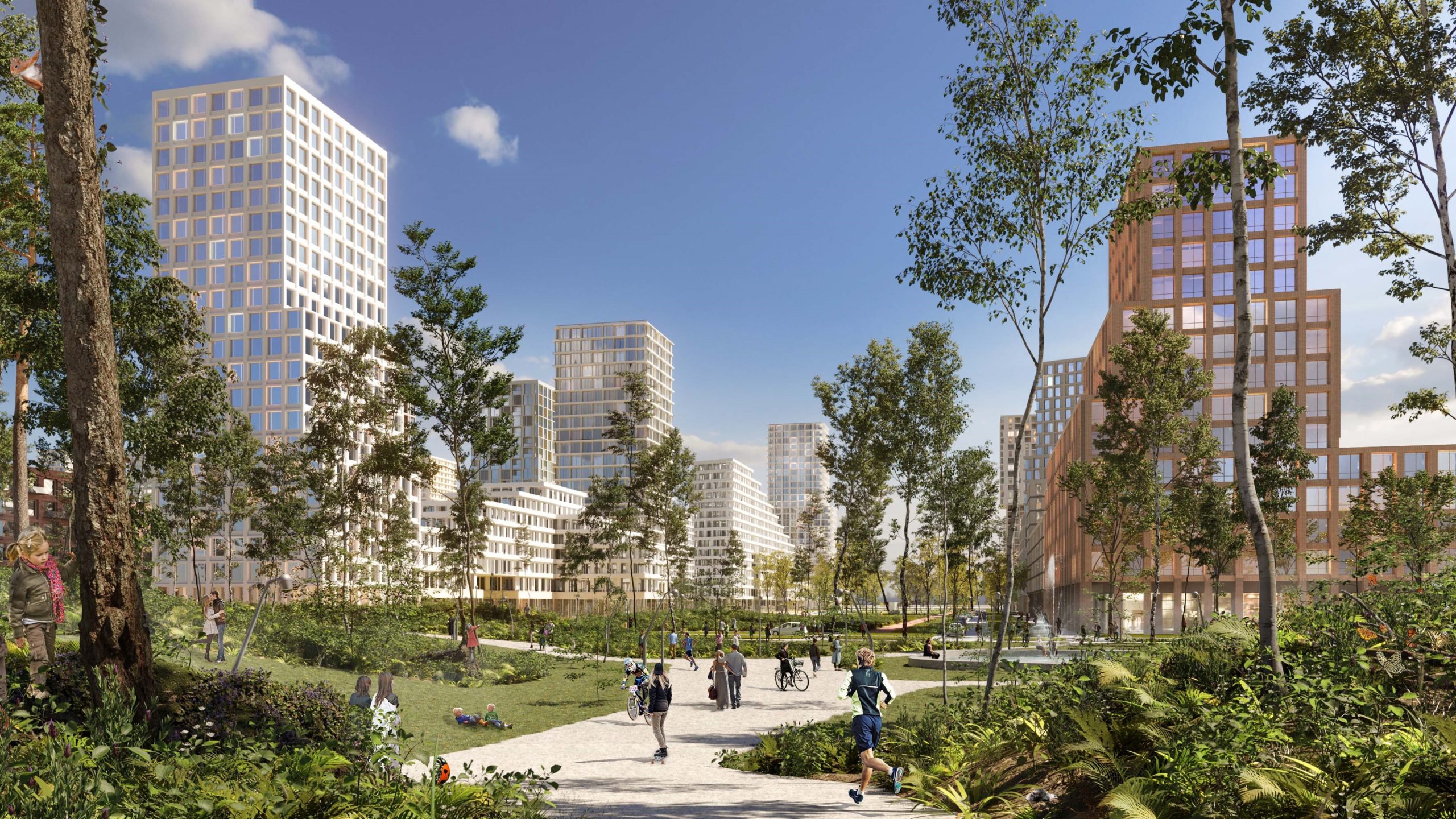 Dutch architect KCAP has completed its masterplan for an ambitious scheme to renovate a 113ha industrial site in southern Moscow.
The plan is to turn the former ZIL car factory site into a "15-minute city", where residents are no more than a 15-minute walk away from shops and offices. This has the advantage of reducing the need to accommodate cars and allows the masterplan to be based around two pedestrian routes, ZIL-Park and an esplanade along the Moscow river.
The masterplan splits the new urban quarter into four distinct areas. The River Quarters have mid-rise, terraced buildings on the banks of the Moscow River, with high-rise towers behind them. The Urban Gardens section will be made up of "urban villas" in landscaped surroundings, and the Park Quarters will be filled with a mix of residential buildings in parkland.
The Business Quarters will be grouped around metro stations and other public transport links. According to KCAP, this will be the home of "iconic buildings and architectural landmarks".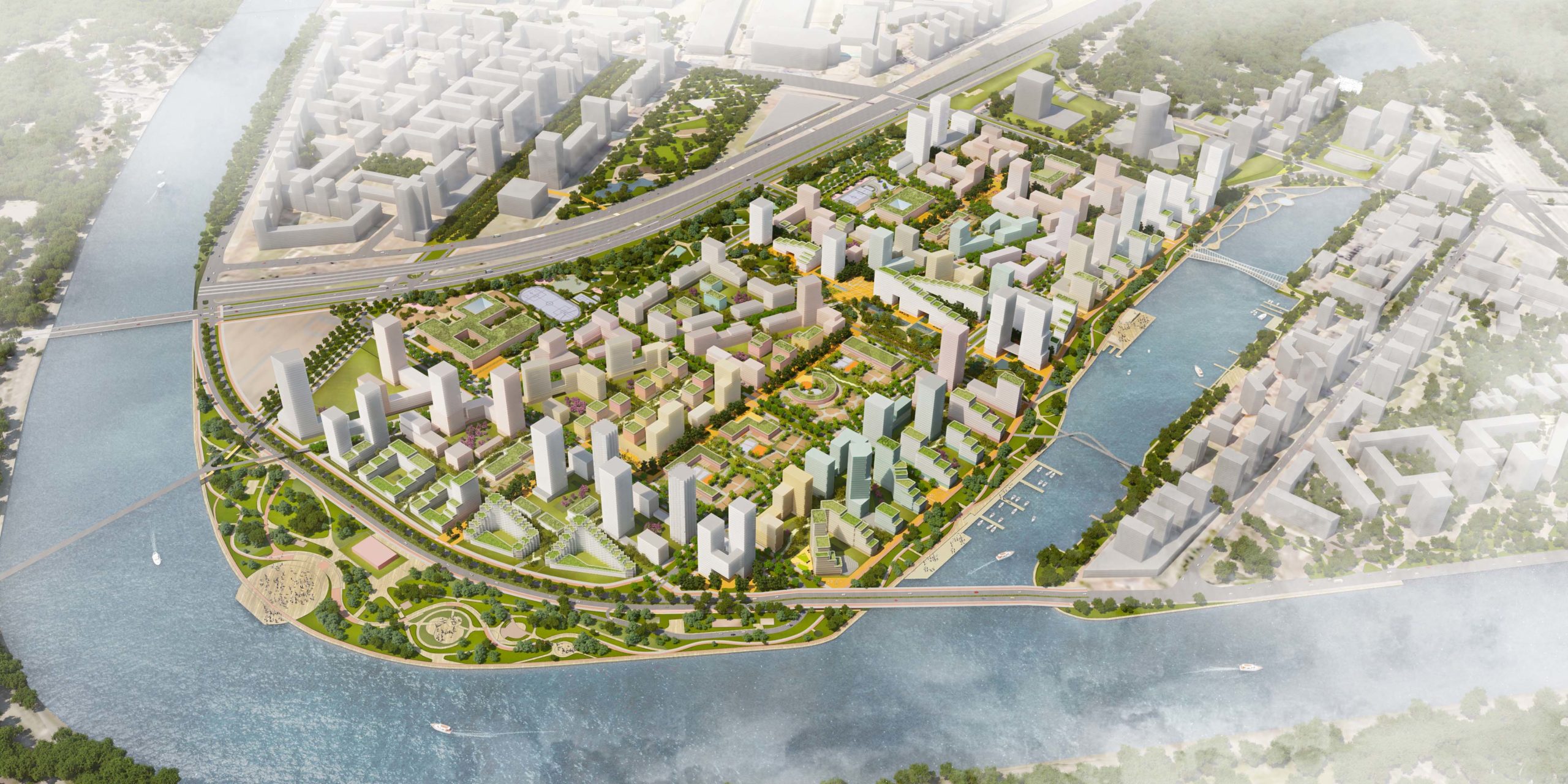 Overall, "Zil South" will include 1.5 million sq m of building floorspace within 40ha of streets, squares and parks.
The new district is being put together by Russian developer Etalon Group. The company set up an online platform, called Generation ZIL that allowed public to participate in the planning for the project, which KCAP says is a first for Russia.
The masterplan will be built out in nine phases over the next 15 years. The first phase, designed by the Russian architect Buromoscow, is currently under construction.
The ZIL factory, founded in 1916, used to produce limousines. The factory closed in 2012, and the following year the ZIL company was declared bankrupt.