A Polish architectural collective, led by Kamila Szatanowska and Paulina Rogalska, has won a competition to design a building in Iceland from which visitors could view the northern lights.
Its design, titled "In-Visible", contains facilities for permanent hosts, a barn for 10 Icelandic horses, and residences for up to 20 temporary guests, complete with a window through which to view the northern lights, if they appear.
The structure would be clad in mirrors, making it appear to disappear into the landscape.
It is also without permanent foundations, allowing it to be moved around the site.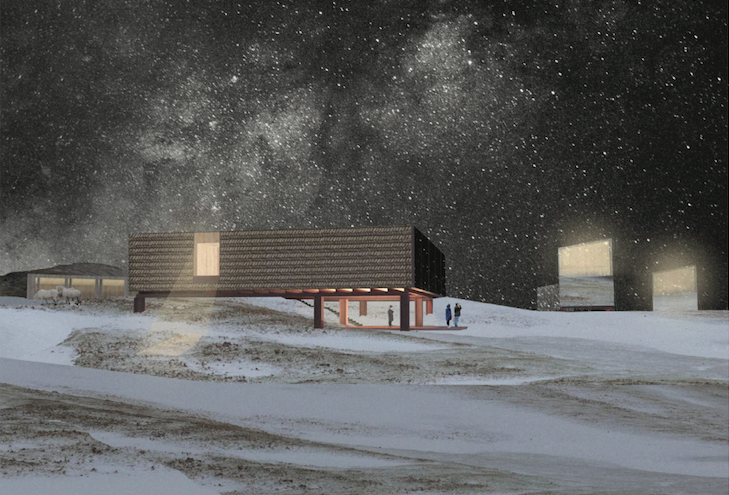 In second place was Francois Bodlet, with a series of sail-shaped buildings made from metal and plywood. Third place was taken by a Spanish design that set its viewing rooms inside a transparent cube.
The competition was organised by Bee Breeders, a company based in Singapore that sets up architectural competition for conceptual schemes that are not necessarily linked to a definite building project.
For this competition it chose a site overlooking Myvatn lake in northeast Iceland. Others have been centred on volcanos, shipping containers and the "skyscraper of the future".
Images courtesy of Bee Breeders