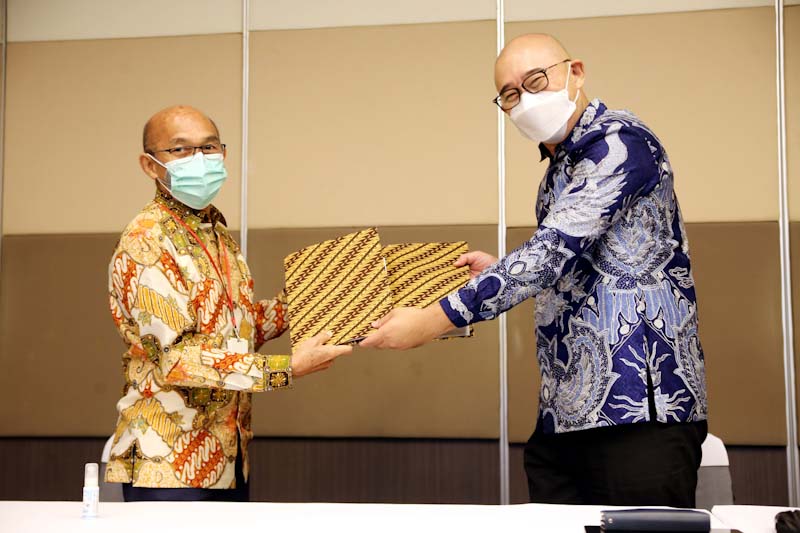 Mitbana, the duo of Japan's Mitsubishi Corporation and Singapore's Surbana Jurong, joined forces with Indonesian developer Sinar Puspapersada (a subsidiary of Intiland Development) on 5 August to develop a township and transit-oriented development (TOD) on 51 hectares in Talaga Bestari, an up-and-coming residential district in Greater Jakarta, Indonesia.
The Talaga Bestari development comprises two plots of land. One is a 40-hectare plot made up of gated, cluster-landed homes, with retail and a clubhouse for residents. The other is an 11-hectare plot for a TOD that will feature apartments, retail and commercial spaces integrated with a bus interchange and future rail station connecting Balaraja-Cikarang on the MRT East-West line.
The first phase of the gated development occupies 3.3 hectares and comprises 218 homes. Sales are expected to launch in the fourth quarter this year. The 11-hectare commercial site will be developed later, Mitbana said.
Mitbana owns 70% the joint venture's shares and will provide technical advice on the masterplan, urban design and infrastructure. This is Mitbana's second investment in Indonesia after BSD City, where it is also developing TODs.
Intiland will oversee the land preparation, infrastructure development and local stakeholder engagements as well as manage the construction of the project. This is the developer's second joint venture with a Singaporean investor. In 2017, Intiland partnered with Singapore's sovereign wealth fund GIC to develop two mixed-use developments in Jakarta: South Quarter and Fifty Seven Promenade.
"Indonesia continues to be a target investment market for Mitbana," said Mitbana chief executive Mr Yap Shih Chia. "Its strong economic fundamentals and growing middle class give us good reason to remain committed to building sustainable and quality TOD developments in Southeast Asia's largest economy."
In recent years, the Talaga Bestari area has seen the proliferation of shops, restaurants, fitness centres, recreational clubs, schools and entertainment amenities, Mitbana said.