Modular builder Volumetric Building Companies (VBC) has developed a steel-framed modular prototype for the "Fairfield by Marriott" hotel brand for use in European cities.
Fairfield is Marriott's second largest brand, with some 1,200 properties worldwide.
VBC's 136-room prototype is designed for secondary and smaller cities across Europe, specifically the mature hotel markets in the UK, Ireland, France, and Germany, the company said.
Marriott estimates that offsite construction will cut a hotel's average construction time by eight months, allowing developers to start operating sooner.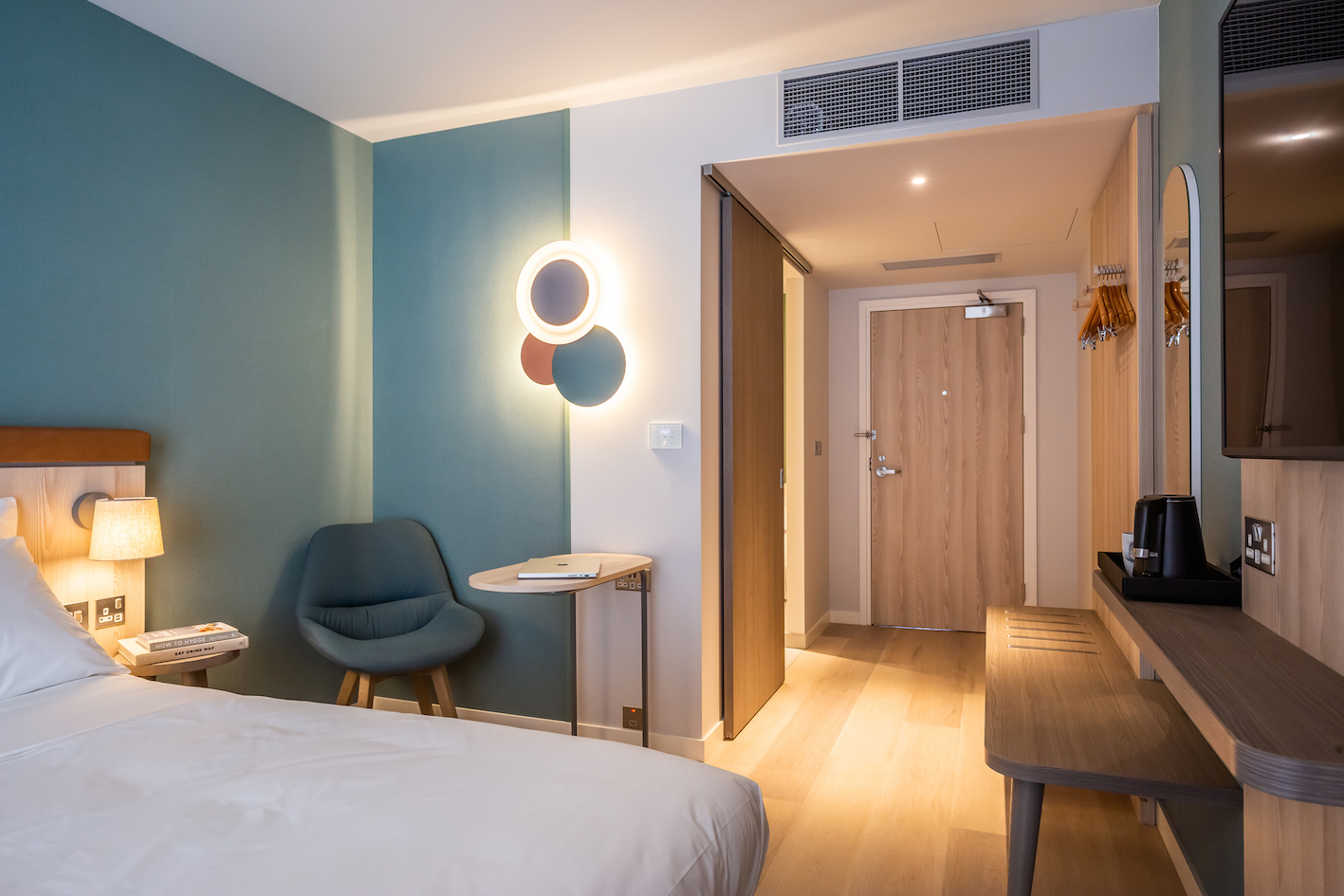 "Following this collaboration, we have now launched the first approved modular hotel room in Europe for the fast-growing Fairfield brand," said Paul Thomas, Marriott's vice president for international hotel development. "This is a very appealing offer for hotel investors, owners, and franchisees in terms of design, branding and pricing."
He added: "This is a highly efficient economic model which will deliver strong results for investors and hotel owners."
Andy Smith, UK Director at VBC said: "Manufacturing the hotel rooms in a controlled factory environment means a reduced carbon footprint and less waste. And by maximising work offsite, developing constrained urban locations is also much easier – from airport sites to out-of-town business parks."
Thomas said the prototype generated "real excitement" when showcased in Gdansk, Poland and at an investor event in Munich.
Each steel-framed module contains a fully furnished room, bathroom, hallway, and corridor section. The system is suitable for hotels up to 20 storeys.
All the furniture for the rooms would be manufactured by VBC.
VBC has previously supplied three modular hotels for Marriott International in the UK.