Work has been completed on a department store in Gwanggyo, a new town just south of Seoul, with a textured mosaic stone façade and a multifaceted glass window.
The store will be the sixth to be commissioned by Galleria, an upscale franchise founded in the 1970s, and will be based near Suwon Gwanggyo Lake Park.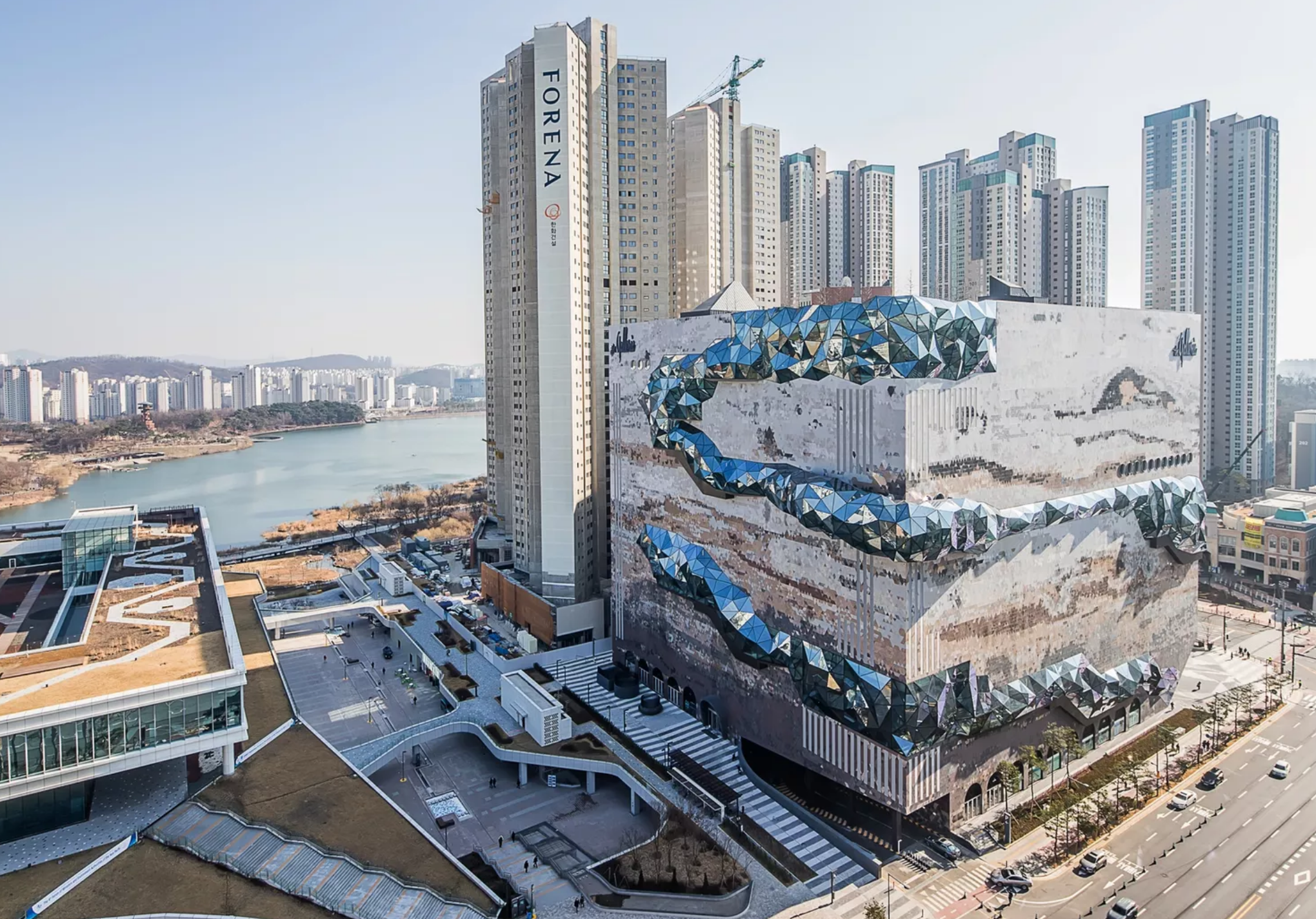 The design, by Rottersam-based Office for Metropolitan Architecture (OMA), takes its cue from the residential towers of the park, with the curving glass windows intended to lighten the brutalist façade.
A public route formed of cascading terraces will offer access to a roof garden, which will host residential space and cultural areas for exhibitions and performances.
Work on the project began in 2016, and the store is now open for business.
Chris van Duijn, a partner in OMA, is quoted by the World Architecture website as saying: "With a public loop deliberately designed for cultural offerings, Galleria in Gwanggyo is a place where visitors engage with architecture and culture as they shop. They leave with a unique retail experience blended with pleasant surprises after each visit."
Images courtesy of OMA