Designs have been unveiled for the Xinatli research museum on the edge of a tropical rainforest in southern Mexico, which is shaped liked a modified step pyramid.
Designed by Norwegian-German architect Viktor Sørless and Mexico's Estudio Juiñi, Xinatli takes its name from "Xinachtli" meaning "germination" in the Nahuatl language.
Viktor Sørless envisions the pyramid as a symbol of "class society, the split between the rich at the top and the poor at the bottom". To convey this, the design deconstructs the pyramid's hierarchy by placing the lowest and widest plinth in the centre.
Located on a 90ha area of cleared forest, the project will house art spaces and a scientist-led institute.
Xinatli will use the Yucatec Maya's "xa'anil naj" construction method, whereby newly planted and existing trees are used as a supporting framework. Twisted sisal ropes and a stone stack will be used as stabilisers.
The stone stack reaches from the top to the foot of the structure, and collects rainwater at its base. Letters are carved into the earth at the base of the pool, which represent the stigmata that was burned on the foreheads of indigenous people by the conquistadors, and will be washed away with the water.
A traditional rammed earth technique will be used, using a mixture of earth, sisal fibres and chukum resin that was created with local workers. Mesh has been used to prevent cracking and wood was used as the supporting framework.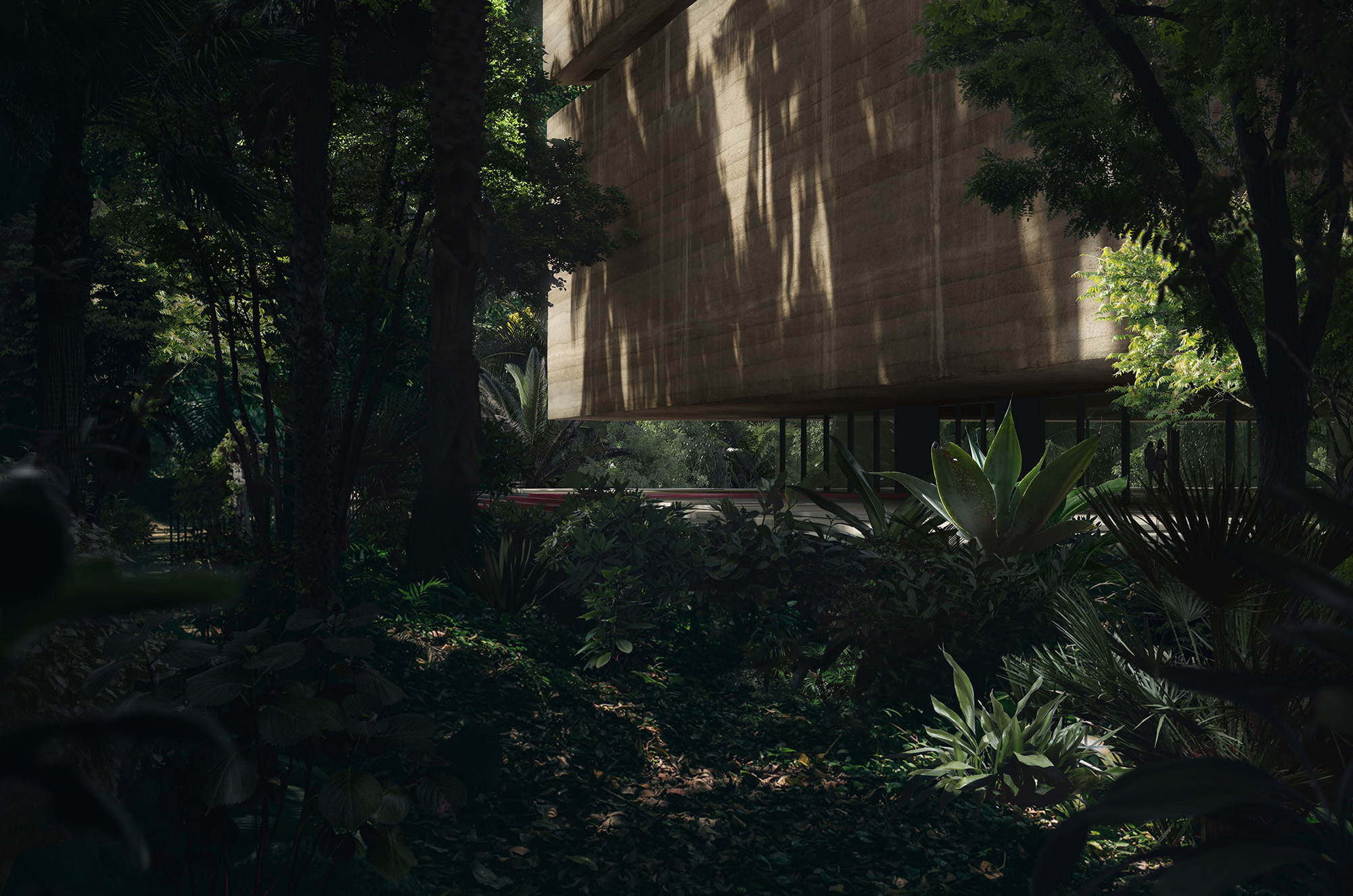 Fernanda Raíz, founder of non-profit organisation Fundación Raíz, said: "Art, and with it a different kind of perception, an ecological way of building, a cultural engagement with 'the between', can help sustain continuity of life on our planet.
"Until now, museums have usually been a space where power is put on display. A 21st-century museum should not be a showcase for power but instead a place that advocates for greater equity: in ecology, in art and in society."
Images courtesy of Studio Viktor Sørless